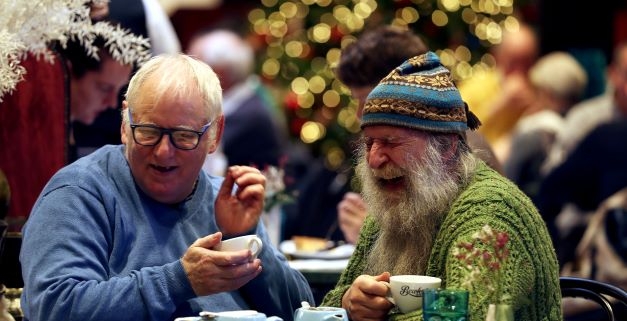 ALONE, the charity that supports older people to age happily and securely at home, is celebrating the impact volunteers have on the lives of older people for International Friendship Day.
International Friendship Day, which takes place on 30 July, is an international day of recognition. This year, ALONE has partnered with Humans of Dublin to share the stories of how friendship from thousands of ALONE volunteers has changed the lives of older people in Ireland.
The charity is also calling for new volunteers to experience it for themselves, and to volunteer just an hour a week to bring friendship to the life of an older person near them.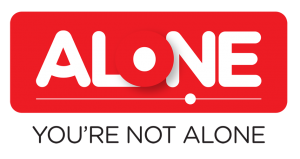 Loneliness impacts the lives of thousands of older people across Ireland every day. It can have serious long-term impacts on both mental and physical health. Last year, ALONE volunteers gave 121,588 hours of valued support to older people nationwide.
Since the COVID-19 pandemic, research has shown that older people are experiencing higher levels of loneliness. Demand for ALONE's services is higher than ever before, and in some hotspot areas the organisation is urgently in need of volunteers.
Volunteers are needed in counties nationwide, including Dublin, Cork, Limerick, Galway and much more. For more information on specific areas, visit www.alone.ie
"In the run up to International Friendship Day, ALONE is delighted to partner with Humans of Dublin to share stories about the impact friendship from ALONE volunteers has had on the lives of older people," said ALONE CEO Seán Moynihan. "ALONE volunteers do life-changing work every day with older people across the country, and we are grateful for everything they do. Loneliness impacts people of all ages, but as we age experiences of loneliness can become more chronic. It impacts our physical and mental health. But it is something we can remedy by extending a hand of friendship."
"This International Friendship Day, we can all celebrate the friendships we have in our lives. But even better, we can make the decision to offer friendship to someone new, who may need it more than we know."
Stories featured by Humans of Dublin include that of Christy Treacy, who is 75 years old. He says, "It was only at 65 that my race against loneliness began. The loneliness ate me up. I was waking up at night thinking my life was over and I was going to be on my own for the rest of my life. I often went to a football match, and you can be surrounded by thousands of people and be the loneliest man in the world. It's a terrible disease."
Thankfully, Christy got in contact with ALONE. "I heard that ALONE had this wonderful volunteer visitor service, so I gave them a call. Soon enough, I got approved for volunteer visits. They make a tremendous difference in my life," he says.
"We are calling on people across the country to join us and experience the benefits of friendship that volunteering with ALONE brings. One hour a week can provide a lifeline to an older person," concluded Moynihan. "If you are not in a position to volunteer at the moment, you can also donate to support our life-changing work."
ALONE campaigns nationally to combat loneliness and social isolation as a member of the Loneliness Taskforce. The Taskforce is looking for actions to be taken at Government level, including a national plan aimed at addressing loneliness across the life course; for a Government minister to lead on addressing loneliness; the establishment of a €5 million loneliness fund; and a nationwide public awareness campaign.
ALONE's Support & Befriending service provides companionship and practical support to older people who would like or need it. The service also provides assistance to solve everyday problems, and links the older person in with local events and activities. ALONE Volunteers provide Support and Befriending through regular visits to an older person, or daily/weekly telephone contact.
https://limelight.ie/wp-content/uploads/2022/08/Alonefriendshipday2.jpg
418
627
Limelight Comunications
https://limelight.ie/wp-content/uploads/2022/02/logo-2022-300x95.png
Limelight Comunications
2022-07-29 14:02:49
2022-08-02 14:15:08
ALONE celebrates Support & Befriending volunteers nationwide