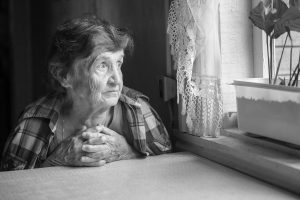 ALONE, the organisation that supports older people to age at home, has welcomed the relief measures announced by the government yesterday. The organisation is particularly pleased with the €9 per week increase of the Fuel Allowance until the end of the season.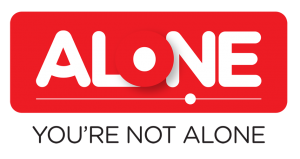 ALONE had previously called for an increase in the Fuel Allowance, linked to inflation, which the organisation is pleased to see reflected in the lump sum payment. However, the organisation regrets the missed opportunity by government to broaden the eligibility criteria for the scheme, as not every household in fuel poverty is eligible for the Fuel Allowance.
This crisis in rising costs is coming at a time when people are re-emerging from two years of isolation and vulnerability caused by the daily stresses of the Covid pandemic. To be then hit with higher heating and food costs is damaging any possible recovery to normal life. We need to make the people that have been most affected with health and wellness issues protected in order to give them a quality of life deserving of their stage of life and the sacrifices they have already made.
We want the issue of rising costs to be dealt with as a part of the pandemic recovery and given the priority in government that all pandemic issues have had to date.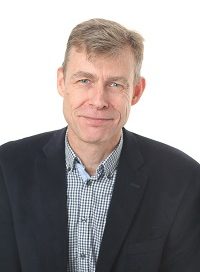 Seán Moynihan, CEO of ALONE said, "We have heard this week from many older people that the rising prices are affecting them across the board. For many, tough choices are being made between keeping warm or eating well. No one should have to make this choice. The reliefs will provide some comfort for older people in the next few months, but we need to have a long-term strategy to address the cost of living crisis in relation to benchmarking the pension and other measures.
He continued, "During the pandemic, there was a collaborative effort by government and communities to support older people, this collaborative effort has dispersed too quickly leaving many older people facing isolation and without the support they need. For many older people, the pandemic has meant a crisis of loneliness and isolation and a cost of living crisis that deprive many people of day-to-day necessities."
He continued, "for many to emerge gradually after two years and be faced with rising costs that deprive people of day to day necessities when they should be tackling the backlog of issues that need addressing is hard."
ALONE states that the inflationary pressure that is currently being felt by older people through their fuel, food and transport is as a direct result of the pandemic. They argue that a pandemic like response would have been more appropriate even if this inflationary spike is temporary.
This package has left the redistribution of equality as a matter between citizens and the many organisations operating to help our citizens in need. ALONE hope that those who feel they do not need all of the allowance might see fit to allocate it to those that still do.
Contact ALONE if you have concerns about your own wellbeing, or the wellbeing of an older person you know. Their National Support and Referral Line is available seven days a week from 8am – 8pm on 0818 222 024. Further information can be found on www.alone.ie.
https://limelight.ie/wp-content/uploads/2021/12/OlderLady-300x200.jpg
200
300
Limelight Comunications
https://limelight.ie/wp-content/uploads/2022/02/logo-2022-300x95.png
Limelight Comunications
2022-02-11 17:10:20
2022-02-28 11:18:18
Cost of living relief measures welcomed by ALONE