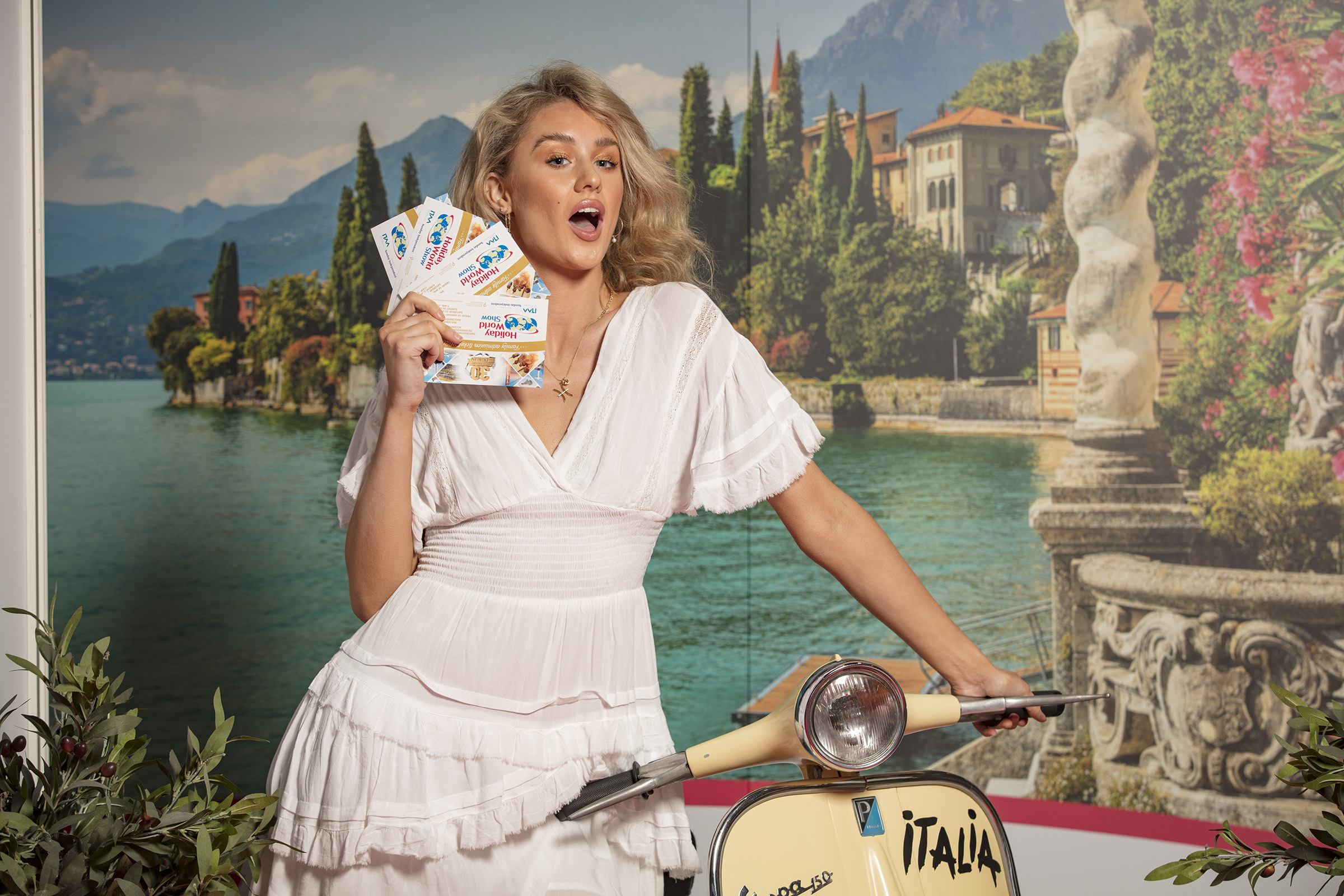 Dublin, 23rd January 2020  Holiday World Show Dublin returns for its thirtieth year in action, taking place Friday 24th, Saturday 25th and Sunday 26th January 2020 in the RDS, Simmonscourt. This landmark occasion will be reflected through the remarkable presence of over 1,000 travel professionals, representing over 60 countries including, Africa, Asia, Middle East, Caribbean, Europe, South America, USA, Canada and the island of Ireland. Holiday World Show remains unmatched when it comes to providing their visitor's access to the world, all under one roof. With exclusive show-only deals, special prizes and hundreds of free competitions to be explored, the significant milestone of our thirtieth year promises to be the most exciting show to date.
There are over 60 travel agents and tour operators offering holidays in Adventure, Activity, Safari, Luxury, Family, Home Holidays, 50+, Rail, City Breaks, Escorted Tours, French Campsites, Golf, Cruise River and Ocean, Spa & Wellness, Wedding & Honeymoons and Youth Travel or Staycation.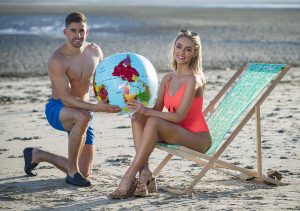 New Exhibitors
Appreciate the diversity of South America's cultures and regions by taking a once in a lifetime road trip or backpacking journey along the west coast. Holiday World Show welcomes welcomes new exhibitors from South America: Argentina, Colombia, and Peru. Visit Andean peaks, the Amazonian rainforest, Patagonian glaciers and Incan ruins. Jordan, an Arab nation, is defined by monuments and is set in a narrow valley with tombs, temples and monuments. Step out of western culture and into Korea. Discover the hilly countryside, old Buddhist temples, coastal fishing villages, sub-tropical islands and high-tech cities such as Seoul.  A nation between India and Tibbet, Nepal is home to Hindu & Buddhist shrines and medieval cities. The world is your oyster at the Holiday World Show 2020.
The Caribbean island, Jamaica will be attendance allowing you to uncover the magic of the birthplace of reggae. While the gem of the Caribbean, guests can travel the length and breadth of Barbados, the exquisite and tranquil island.  Also exhibiting are Bahamas, Cuba, St Lucia, Dominican Republic and Turks & Caicos, home to the extraordinary Grace Bay Beach, with luxury resorts, scuba diving and a 14-mile barrier reef all for you to explore.
Adventure Holidays
If you're seeking a holiday with a difference, Holiday World Show has recruited an international line up of adventure holiday experts to satisfy your adventurous spirit. Whether you're a seasoned overseas traveler or making your 'international debut', the Holiday World Show is on a mission to help visitors experience the world in an authentic and exciting way.
Tucan Travel creates over 200 tailor-made experiences that reach over 78 different countries across 6 continents. Their destinations span across South America, Central America, Europe, Africa, The Middle East & North Africa, Asia and Antarctica. G Adventures offers the craving traveler an alternative to the resorts and cruises they were accustomed to. Their National Geographic Journey is a collection of unique tours designed to take you deeper into the cultures and habitats of the places we explore. Their Family Journeys allow for adventure-loving families to have a greater hands-on exploration while discovering the world together. With Wendy Wu Tours the world really is your oyster. If you want to experience immersive adventures and truly memorable experiences in far-flung corners of the world, you'll find kindred spirits at Wendy Wu, ready and able to make your travel dreams come true. Exodus Travel will not let you down when it comes to seeking travel inspiration for your next activity holiday, soak in the awe-inspiring scenery and breathtaking wildlife encounters.
Home Holidays
Known as the land of a thousand welcomes, opt for a staycation this year basking in the beauty of our small but mighty isle. Visit Cork, Ireland's maritime haven, located on the hinge of the Wild Atlantic Way and Ireland's Ancient East. Pure Cork offer assistance in arts, culture and heritage activities alongside outdoor attractions, food, tours and shopping. Steeped in a wealth of history, Ireland's counties can become your 'wander' land, as you discover beautiful forest walks and trails dotted along the countryside. Visit Longford can help you explore the hidden gems on offer in the heart of our small but fierce country. In 2020 Galway becomes the European Capital of Culture, a year of extraordinary creativity and disruption. Galway 2020 will be on hand to offer you a sample of what their programme has to offer.
Visit the beautiful land of the lakes in the landlocked county of Cavan. With countless great attractions, a rich cultural music scene and a host of physical activities to get stuck into, This is Cavan provides fun for all the family. Mayo The Adventure Capital  known as the heartbeat of the Wild Atlantic Way, can provide you with endless rugged landscapes and islands to explore.  Lose yourself in the beauty of Glendalough, Co. Wicklow or Huntington Castle, Co. Carlow, the Southwest of Ireland is not to be forgotten as it can provide you with endless ancient monuments, settlements and estates to transport you back in time for an afternoon.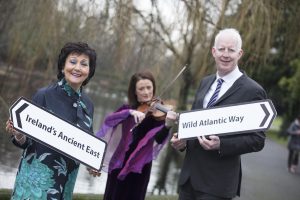 The Lonely Planet called Northern Ireland the world's number one region to visit. This magical part of the Emerald Isle is home to the infamous Giant's Causeway in Co. Antrim, Mussenden Temple, Co. Derry, the Glens of Co. Antrim, the Carrick-a-Rede rope bridge and the rugged landscape of Rathlin Island. Let your mind wander and discover tranquillity and beauty like never before. In amongst this host of special experiences, Northern Ireland remains the cardinal destination for Game of Thrones fans.
Hosting world-class events, including July's 148th Open, in Royal Portrush, and home to some of the most stunning scenery you'll ever stumble across, you'll want to make sure Northern Ireland is top of your travel bucket list #DiscoverNI
Overseas Property
Hoping to make your holiday a little more permanent this year? Our Overseas travel professionals will be on hand, investing their time into all of our visitor's queries. With properties in some of the most beautiful parts of Spain, Your Dream Home will be on hand to offer property, legal and mortgage advice. The Costa del Sol offers 300 days of sunshine a year, blue flag beaches and fantastic transport links with trains running directly from the airport, while the Costa Blanca in Murcia offers 2km of Mediterranean coastline, just two and a half hours away from Ireland. Other exhibitors include Beckett Hanlon, Garvetur Holiday, Ideal Homes Portugal, Intasun Homes, LCP Spain, Murcia Services and OLE International who are all readily available to offer outstanding consultations. Our Overseas exhibitors will help you find the perfect property to suit your needs, whether you have a future primary home, a second home, or an investment in mind.
Golf
Holiday World Show are welcoming an international assortment of exclusive golfing experiences, not to be missed by avid golf fans. Travel professionals will be on hand at the Holiday World Show, such as Killester Travel ,The Flying Golfer and Seán Skehan World of Golf, to provide advice and their expert knowledge on golf experiences.
The Aphrodite Hills, Cyprus offer a magnificent 18-hole championship golf course, a dedicated 3-hole Golf Academy, a magnificent Clubhouse all while being surrounded by breathtaking scenery. Set along manicured fairways of lush Bermuda grass the course overlooks the sea and offers facilities and services which enable golfers of all standards to improve their playing ability.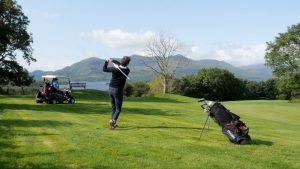 With golf destinations from across the world right at your doorstep at Holiday World Show 2020, seize the opportunity to plan your ultimate golf vacation. Showcasing Portugal's beauty, The Bom Sucesso Resort (BOS) situated on the banks of Óbidos Lagoon, was developed under a concept of excellence, integrating Modern Architecture with nature. The Campsites in Costa Brava or in the Pyrenees of Girona offer a wonderful combination of sports and recreation. Other international resorts include: Precise Resort El Rompido, La Finca, Las Ramblas, Villamartín, The Aphrodite Hills, Whistling Straits, Iberostar Hotels & Resorts, Montgomerie, Al Maaden Royal and Tony Jacklin Marrakech.
John Spollen, President of the Irish Travel Agents Association, stated, "Holiday World Show has become a powerful institution for the Irish public. It is wonderful to see so much support year on year and the positive effect it has to the travel industry in Ireland."
Maria Hourican, CEO of Holiday World Show, commented, "As we enter our thirtieth year, we are feeling very proud of everything we have accomplished to date. Our following is strong and we are confident we will be delivering the biggest travel show Dublin has seen to date."
Paul Kelly, CEO of Fáilte Ireland, commented, "Each year, Holiday World Show provides us with a fantastic opportunity to showcase Irish Tourism. This is a wonderful chance for Irish travel and tourism professionals to come together with overseas travel experts to celebrate tourism in Ireland. Fáilte Ireland is delighted to be here to help Holiday World Show celebrate its 30th anniversary."
Holiday World Show 2020 takes place in the RDS, Simmonscourt, Ballsbridge, Dublin 4 and will be open from 1pm – 6pm on Friday 24th and 11am – 5:30pm on Saturday 25th and Sunday 26th of January. There will be lots to see and do. Aside from our magnificent exhibitors there will be a free international entertainment programme on stage that promises colour and excitement.  For our younger visitors, there is a free children's entertainment zone. Visitors to the show will have the opportunity to discuss and book their holidays with travel experts and will be in with a chance to win one of many prizes on offer throughout the three-day event.
To keep up to date with exhibitor announcements, prizes and show related blogs, visit Holiday World Show 2020 at www.holidayworldshow.com or follow us on Facebook – @holidayworldshow, Instagram – @ holidayworldshow and Twitter – @holworldshow.
https://limelight.ie/wp-content/uploads/Holiday-World-Show-019-copy.jpg
1600
2400
support@inspiration.ie
https://limelight.ie/wp-content/uploads/2022/02/logo-2022-300x95.png
support@inspiration.ie
2020-01-23 11:00:42
2020-01-23 11:00:42
ESCAPE TO THE FAR CORNERS OF THE WORLD IN ONE AFTERNOON