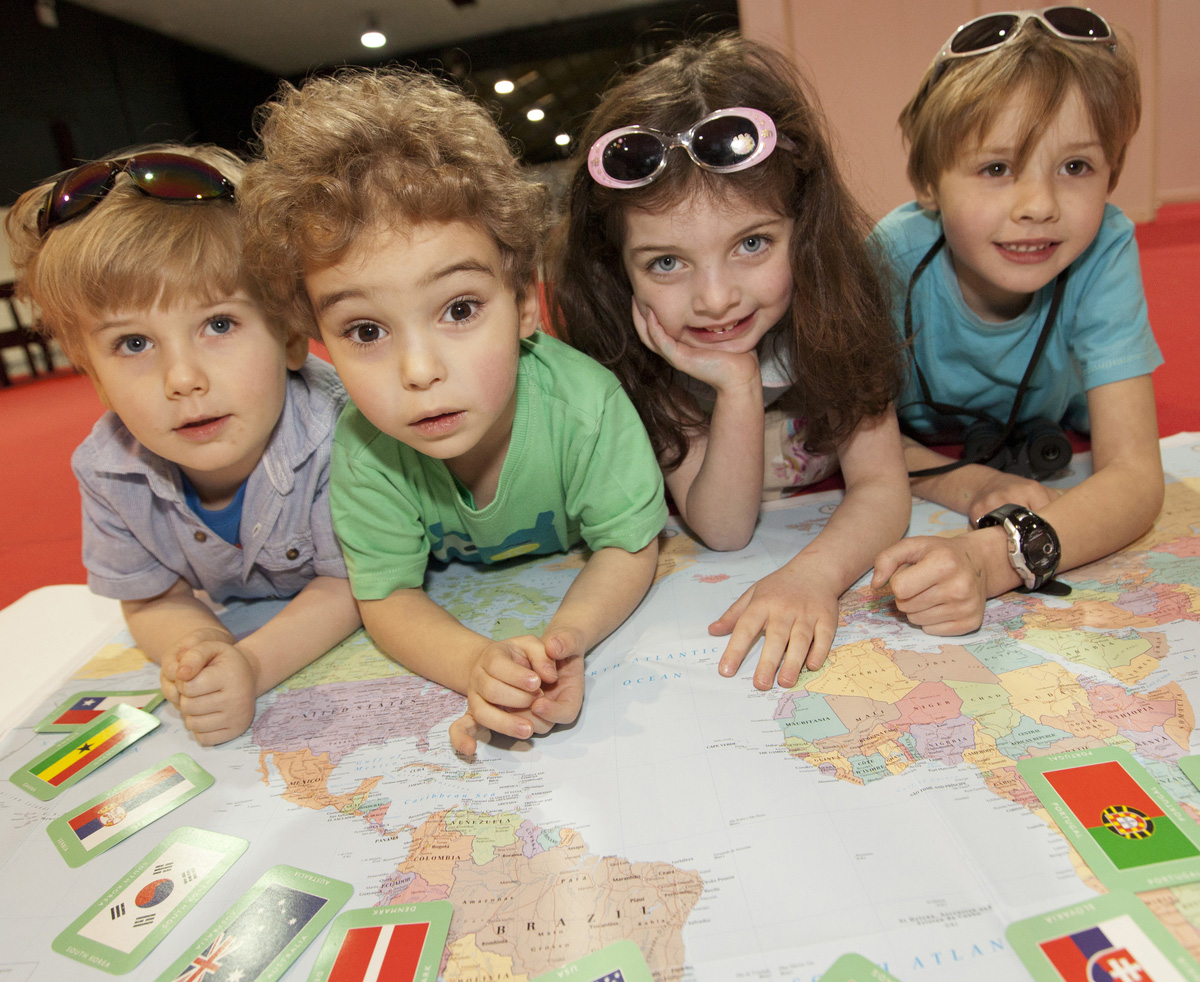 From the 23rd to the 25th January 2015 almost 1,000 travel experts from 50 different countries will assemble, with the sole purpose of helping you find your dream holiday experience, with 'Show only' deals on offer.
For three days The Holiday World Show will transform the RDS Simmonscourt into a hub of exotic, vibrant, multi-cultural activity; from the Americas to Asia, Europe to Africa, visitors can literally experience the locations on offer in a way that is not possible on the internet. The show aims to remove the stress of juggling multiple impersonal online bookings for flights, accommodation, insurance and transport by offering face-to-face interaction with real-life travel professionals with both experience and accountability.
A one-stop shop of inspiration, advice and spectacular offers, the 2015 show is sure to broaden the horizons of those seeking their ideal break in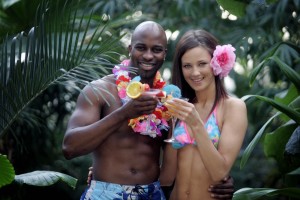 2015. Whether you're seeking that once-in-a-lifetime trip, planning a well deserved family holiday, making plans for a romantic getaway or hoping to bag one of the hundreds of 'show only' holiday deals, Holiday World is the must-attend event of the year. Armed with picture perfect brochures, unbelievable discounts, lust worthy competition prizes and first-hand travel advice based on years of experience, the exhibitors will ensure that all holidaymakers find the perfect holiday tailor-made to their preferences.
The annual Holiday World Show allows visitors the opportunity to plan their holiday with confidence, offering a huge range of thrilling vacation options with hundreds of exclusive Holiday World Show deals available, this is the ideal opportunity to book that dream holiday and see the world without breaking the bank. The start of the year is traditionally the time that people begin to think about their holidays for the coming year, and the Holiday World Show is the perfect place to browse and pick up a bargain which wouldn't find elsewhere.
The 2015 show heralds an array of new exhibitors attending for the very first time, including tour operators and travel agents; Wendy Wu Tours, One Word, Travel Republic, USIT, Agne Tours, Orlando Vacation Homes, Top Flight and Dawson Travel. In addition to these, a range of new destinations will also be adding to the vibrant exhibitor mix including; Brazil, Lithuania, Slovakia, Jamaica, Ontario, North Cyprus, Santa Monica, Botswana, Sudan, Ethiopia, Tanzania, the Algarve and Spain's Region of Valencia and Costa Calida. To see the full list of exhibitors, also including new International Hotels and European Camping Destinations visit www.holidayworldshow.com.
Home Holidays
As well as holidays to dream destinations around the World, there will be a host of Irish exhibitors with tantalising home holidays and cultural experiences on offer. From the Wicklow Gaol to the Titanic Experience in Cork, from Powerscourt House and Gardens to Hotel Ballina, the length and breadth of Ireland will be represented at the RDS Simmonscourt.
Over 55's Holidays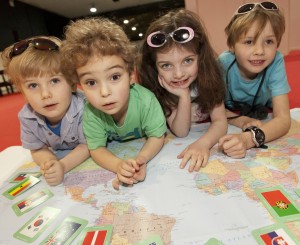 For the over 55's there will be a multitude of travel offers specifically tailored to the more seasoned traveller with over 55's discounts and exclusive packages and for those who like to travel the open road in comfort, or relax in a home away from home the Caravan and Motorhome Show 2014 is a must-see, with many models available to explore at the exhibition itself.
USA Pavilion
Another yearly highlight is the USA pavilion, teeming with exhibitor stands from around the states, which will be formally opened by the new USA Ambassador to Ireland, Kevin O'Malley. Following a stroll through the USA pavilion your travel wish list is sure to double in size with exhibitors including; American Holidays, Florida's Beaches, San Francisco, New England, Deep South USA, NYC and Company, the Las Vegas Convention and Visitors Authority and many more.
Weddings
Anyone considering a wedding abroad or looking for a luxurious honeymoon with a personalised feel and a bargain price will find inspiration and unbeatable value at the Holiday World Show Dublin. The professionals will be on hand to personally design tailor made honeymoons to ensure that 'Happily Ever After' gets off to the perfect start. There is no better way to ensure your perfect honeymoon than to talk face-to-face with an expert who has detailed experience of specific locations, hotels and all offerings that your chosen destination can provide.
Spain
Some of the biggest attractions at the show every year are the vivacious Spanish exhibitors, with fourteen of the Spanish regions represented at the show this year. Spain is consistently the number one destination for Irish tourists due to its beautiful, varied landscapes and culture. By the end of 2014, it is expected that more than 1.28 million Irish tourists will have holidayed in Spain this year. As a destination Spain has something for everyone with beach holidays, energetic city breaks, country hideaways and spiritual retreats.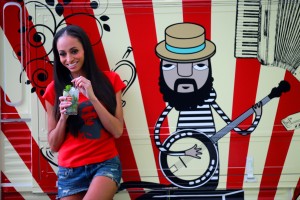 Ethiopia
The Holiday World Show is excited to welcome first time exhibitor Ethiopia Airlines to the 2015 show, following an agreement signed in November which cleared the way for the first scheduled flights to take place between Ireland and the African continent. Visitors to the show will have the opportunity to explore Ethiopia as a holiday destination in the knowledge that the country is more easily accessible than ever before. A cultural hotspot, Ethiopia has over 80 languages, hosts the headquarters of the African Union in Addis Ababa and is rumoured to have the best coffee in the World!
Edmund Hourican, Managing Director of the Holiday World Show said, "Holiday World Show is now in its 26th year, and there is new buoyancy present in the market which has shown real growth over the last year. We therefore confidently expect an increase in visitor numbers to the show to meet the well tried and trusted destinations on offer, as well as the new and exciting exhibitors for 2015″
Pat Dawson, CEO of the Irish Travel Agents Association said, "The Holiday World Show is a fantastic event for travel agents and consumers alike, our members are already excitedly preparing to showcase unbeatable holiday offers alongside great travel advice. It's wonderful to see so many new exhibitors attending the 2015 show, every year there's such an array of culture, vibrancy and excitement packed into the RDS Simmonscourt, it can be hard to believe you're still in Dublin!"
Holiday World Show Dublin 2014 will again host the free Eoghan Corry Expert Travel Clinics facilitated by editor of Travel Extra and renowned travel journalist and broadcaster, Eoghan Corry, with leading industry specialists hosting talks and answering visitor's questions on a range of travel related topics. Experts will discuss subjects such as cruises, weddings abroad, 2014's top destinations, safaris, ski holidays, home holidays and much more. These informative and enjoyable clinics proved hugely popular last year with visitors who left with a wealth of knowledge.
For up to date information on Holiday World Show 2015 see www.holidayworldshow.com.
https://limelight.ie/wp-content/uploads/Young-Explorers010.jpg
982
1200
support@inspiration.ie
https://limelight.ie/wp-content/uploads/2022/02/logo-2022-300x95.png
support@inspiration.ie
2015-01-20 11:43:15
2015-01-20 11:43:15
Holiday World Show, 23-25 January 2015