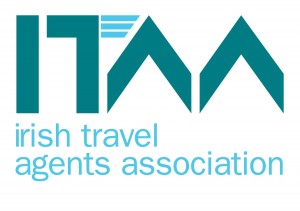 The Irish Travel Agents Association (ITAA) has expressed strong concern over the lack of bonding among Irish travel providers, following the collapse of the UK's Monarch Airlines yesterday (Monday) which has resulted in the UK's biggest peacetime repatriation operation. A £60m operation by the Civil Aviation Authority is currently underway in the UK to bring 110,000 customers home on specially chartered planes.
As Monarch's collapse marks the third airline failure this year in Europe, following Alitalia and Air Berlin, Irish travel agents are expressing their concern over the lack of bonding among all travel providers by the Commission for Aviation Regulation (CAR).
Pat Dawson, CEO of the ITAA, commented "Monarch was not bonded with the Civil Aviation Authority so it is up to the UK's Department of Transport and ultimately the taxpayer to pick up the bill. As airlines are among the largest travel providers in Ireland, we believe it is necessary that they, along will all other travel providers, be bonded in order to protect Irish consumers. It is also important that the size of the bond should reflect the size of the company."
The ITAA has repeatedly called on the government to review the legislation around bonding among travel providers in Ireland. Following the collapse of Lowcostholidays last summer, almost 4,200 Irish customers made claims to the Commission for Aviation Regulation (CAR) amounting to €3.8m.These claims depleted the Travellers' Protection Fund, which is made up of contributions from tour operators and administered by the commission, by 75%  as Lowcostholidays' bonding level was underprovided.
Following the collapse of Monarch, tour operators, travel agents and credit card companies in the UK are being asked to foot some of the cost of bringing customers home.
Cormac Meehan, President of the ITAA, said "The ITAA have been pushing for a collective bond among all travel agents, tour operators and airlines. We have contacted the Minister for Transport, Tourism and Sport many times about this issue as it will be the Irish taxpayer who will have to pay if there was to be another travel provider collapse in Ireland.  This area must be reviewed immediately to ensure the protection of Irish consumers."
The ITAA represents Ireland's travel Industry, bringing together 100 travel agent members and 70 affiliate partners. ITAA members cover over 140 outlets in different towns and cities throughout the Republic of Ireland. All travel agent members are licensed by the Commission for Aviation Regulation and are fully bonded providing full financial protection for their customers.
https://limelight.ie/wp-content/uploads/ITAA-Logo-for-web-e1374575411544-300x211-1.jpg
211
300
support@inspiration.ie
https://limelight.ie/wp-content/uploads/2022/02/logo-2022-300x95.png
support@inspiration.ie
2017-10-03 08:01:08
2017-10-03 08:01:08
ITAA calls for immediate review of bonding among travel providers following collapse of Monarch