Limelight Communications was delighted to come on board for the launch of Teknomining, a Dublin-headquartered mining and exploration company on the London PLUS-quoted Markets by introduction on Thursday April 29th.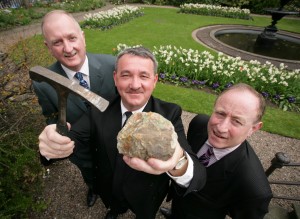 The company has acquired two mining exploration licenses covering 3.65 km2 and 7.25 km2 respectively in the Diyarbakir region in Turkey. Initial sample results from these areas show the potential of a world-class find with copper grade showing at between 37% and 51%.  Given that a commercial find for copper at less than 3% is considered economic, these results are outstanding. The excellent results continue with high grade chromite showing at 42% and 53% and high grade iron ore showing at 63% and 65%. 
This exciting new venture is led by a management team with a proven track record in geology, exploration mining and finance, consisting of Liam McGrattan – Chairman, Michael Holden – Managing Director, Nial Ring – Finance Director and Professor Zülküf Güneli. Each member of the management team has worldwide experience with established political and commercial contacts.
Michael Holden, Managing Director said: "Teknomining is a public natural resource exploration and development company, spearheaded by a team that comprises of not only technical knowledge but also experience in financing and launching mining companies onto the stock market.  This means we are ready to build on our already proven track record."
https://limelight.ie/wp-content/uploads/Teknomining-1IMAGE7252.jpg
2198
3000
support@inspiration.ie
https://limelight.ie/wp-content/uploads/2022/02/logo-2022-300x95.png
support@inspiration.ie
2010-04-29 15:40:03
2010-04-29 15:40:03
Teknomining Launch on PLUS market