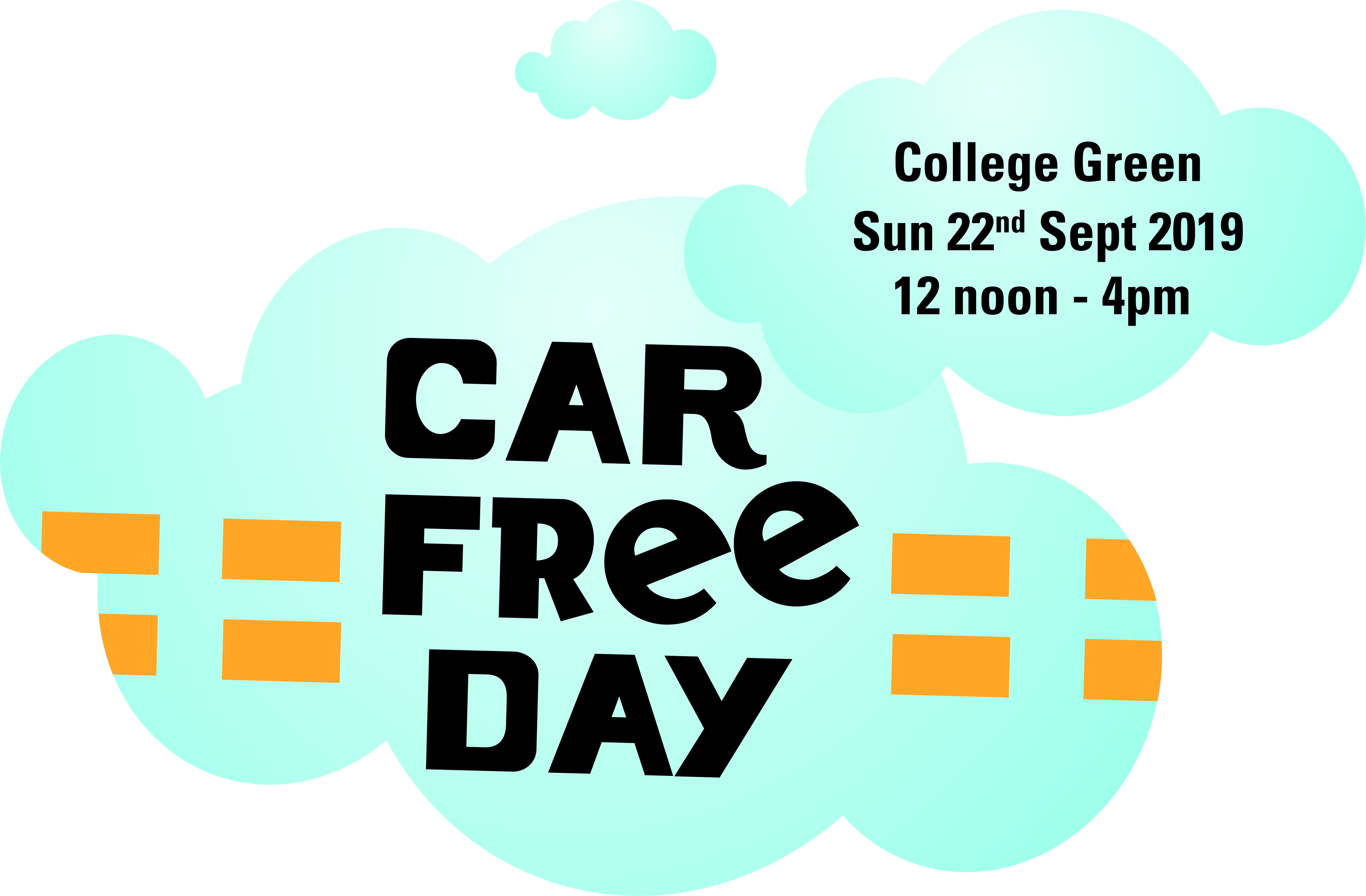 The Lord Mayor Paul McAuliffe explores the benefits of a car free lifestyle with some young companions at the launch of Car Free Day 2019
On Sunday the 22nd of September, College Green will go car-free as part of European Mobility Week, which runs from the 16th to the 22nd of September 2019. From 12pm to 4pm, College Green will be closed to motorised traffic and filled with a variety of fun activities and events to demonstrate the environmental and health benefits of a more sustainable urban mobility culture. The theme of this year's European Mobility Week is "Safe Walking and Cycling", which focuses on the importance of walking and cycling and the positive impacts they can have on our health, our bank balance and our environment.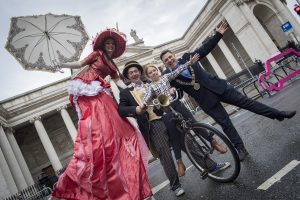 This is a FREE family friendly event which will include lots of fun activities, including e-bike and cargo bike demos, walking tours, children's games, and a live BMX stunt show.  A special Spokeswomen cycle tour will also take place on the day travelling from Herbert Park to College Green.
Attendees will also have an opportunity view a photo display of the changing city landscape, as well as taking part in Mindful Walking and Sculpture Building with The Dublin Culture Company.
The event is supported by the Lord Mayor of Dublin, Paul McAulliffe, who is eager for people to participate in the event. He stated: "I am urging Dubliners to come out and enjoy College Green this Sunday for Car Free Day. Whether your choice of transport is walking or cycling, hopping on a bus, Luas or DART, take some time out and enjoy a car free day".
"Dublin City Council is committed to promoting walking and cycling as our preferred mode of transport where possible, due to the active travel, health, social and environmental benefits that it brings to the citizens of Dublin and the city itself and it is an objective of the Dublin Agreement to increase the number of car free days in the City."
Dublin City Council, Assistant Chief Executive , Dick Brady stated: "Dublin City Council is excited to once again transform College Green this Sunday for Car Free Day.  There are a host of activities planned to attract all ages and abilities. We invite everyone to leave their cars at home and join us in our quest to make our city a friendlier space for people and the environment.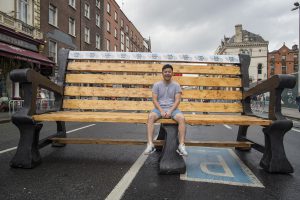 Car Free Day is brought to you by Dublin City Council and European Mobility Week.
More information is available on www.facebook.com/CarFreeDayDublin
Travel Information for Sunday 22nd September
The area from College Green to the junction of Georges Street will be closed to all vehicular traffic between 7am and 7pm on Sunday September 22nd. The area will only be accessible to pedestrians between these times. To minimise disruption during the event the following arrangements will be in place:
Cyclists
Please note that this is a pedestrianised event with no through traffic. Cyclists must dismount to enter the event area. Cycle parking will be provided up to 4pm (event end) at entrances to the event on Dame Street/Georges Street Junction; D'Olier Street/College Green; and College Green/Grafton Street.
Buses
Buses normally travelling easterly onto College Green will be diverted onto Winetavern Street and westerly buses will be diverted onto the South Quays and up to Georges Street. Information on Bus diversions and stops can be found on www.dublinbus.ie.
LUAS
LUAS will operate a normal Sunday service
Cars
Car traffic will be diverted to the South Quays and Upper Dame Street.
Cars coming from the Christchurch direction will be permitted to turn right at junction of Georges Street/Dame Street. Access to car parks will be from Georges Street.
Taxis
The taxi rank at Foster's Place and at College Green will be closed for the duration of the each event. A temporary extended taxi rank will be available on D'Olier Street.
https://limelight.ie/wp-content/uploads/CarFree_Logo_2019.jpg
2619
3991
support@inspiration.ie
https://limelight.ie/wp-content/uploads/2022/02/logo-2022-300x95.png
support@inspiration.ie
2019-09-19 09:24:15
2019-09-19 09:24:15
Walk with us for European Mobility Week and Car Free Day 2019