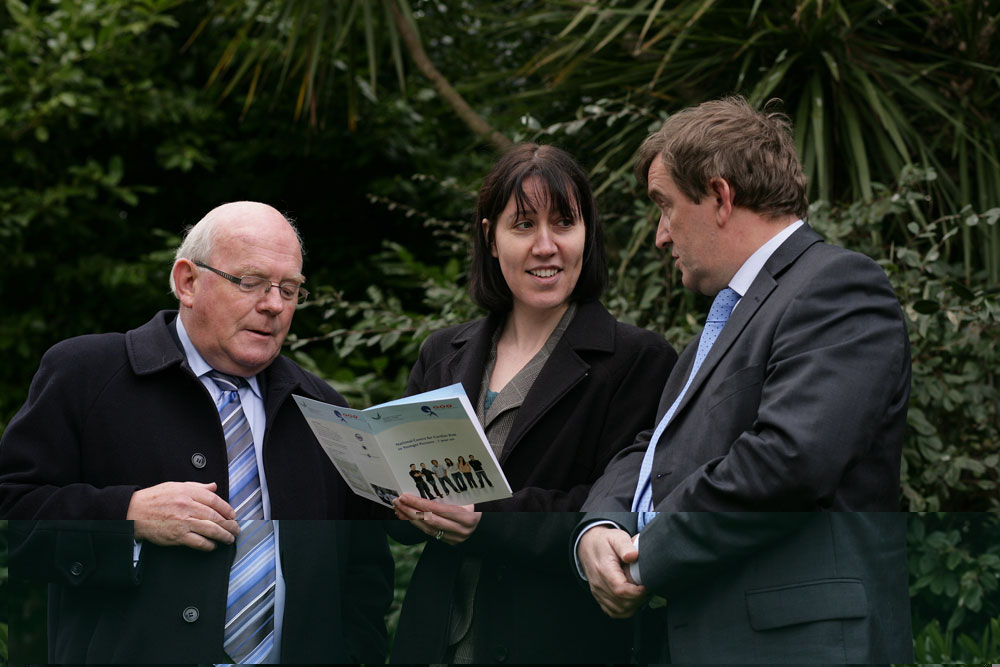 THE CENTRE FOR CARDIAC RISK IN YOUNGER PERSONS—12 MONTHS OF SPECTACULAR SUCCESS
Limelight Communications proudly manages the Public Relations campaign for the charity, Cardiac Risk in the Young (CRY) and its project the Centre for Cardiac Risk in Younger Persons. The Centre today released its first annual report, highlighting 12 months of spectacular success.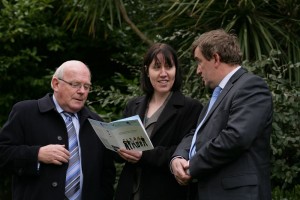 Speaking at today's launch of the Annual Report of The Centre for Cardiac Risk in Younger Persons, Dr. David Mulcahy, Consultant Cardiologist and Project Director said;
'When I approached my colleagues Prof. Ian Graham (of the Adelaide and Meath Hospital, Tallaght) and Prof. Michael Walsh (of St. James' Hospital ) to propose this project in 2004 little did we know that in such a short space of time the CRYP Centre would have made such spectacular progress.
It is just under 3 years since I and my colleagues met with the Board of Trustees of the Cardiac Risk in the Young [CRY-Ireland] charity and put the proposition that they join as partners in this project.
In just 3 years we have gone from a standing start to presenting you with the results of our first year since we moved the operation into its own dedicated building on the Campus of Tallaght Hospital.
Dr. Deirdre Ward, Consultant Cardiologist and Director of the CRYP Centre stated that since the Centre initially commenced operations in 2007, just under 2000 patients have been evaluated.
"Over 800 patients from 350 families were seen in the first phase of the operation. In the first full year of operating from our own dedicated building, 1380 patients were evaluated. Patients have come from all over the 26 counties.
As there is no sign of any decline in the demand for our services, we are expecting to see 1500 hundred patients this year, and will ideally need to expand our capacity in the coming years even further.
In addition to the 3 all-day clinic in the Centre in Tallaght a clinic has been running twice monthly in St. James' Hospital and we are also looking at the possibility of developing a satellite service in St. Vincent's University Hospital" Dr. Ward concluded. Colleagues in St Vincent's and St James' Hospitals already provide expert back-up to the Centre.
Mr. Michael Greene, Chairman of CRY stated that the establishment and the development of the Centre represented the single most important milestone in the Charity's short history.
"To-day, I pay tribute to all of our friends and our families who by their have made this a reality. Without your continuing support it would have been very difficult to come as far as we have.
Our thanks also to Dr. Ward and her staff and to the Board and Management of Tallaght Hospital"
The Centre for Cardiac Risk in Younger Persons was set up to provide rapid and comprehensive assessment to families where sudden death has occurred of likely cardiac cause – in many of these cases the cause of death may be an inherited problem and other family members could be at risk. The Centre also evaluates young people with symptoms such as unexplained blackouts, prolonged palpitations or chest pain and/or shortness of breath which significantly limits ability to exercise. Such symptoms may indicate underlying heart disease. The equipment and staffing of the Centre is almost entirely funded by charitable donations and fundraising efforts. The service is free to patient regardless of financial circumstances or geographical location.
Over 5,000 people suffer sudden cardiac death in Ireland every year, of which 60 to 80 are young people under 35 years old. Cardiac disease in young people is mostly due to inherited heart disease or birth defects (congenital heart disease ). Awareness of sudden cardiac death has increased in the last few years due to the sudden deaths of high-profile athletes.
A conservative estimate is that over 10,000 people in Ireland carry genes for inherited heart disease, more often than not unknowingly.
For further information: Karen Morgan and Tom McCormack of Limelight Communications on 01 668 0600
https://limelight.ie/wp-content/uploads/cry.jpg
667
1000
support@inspiration.ie
https://limelight.ie/wp-content/uploads/2022/02/logo-2022-300x95.png
support@inspiration.ie
2010-02-18 12:27:27
2022-02-18 09:30:56
12 months of success for CRY