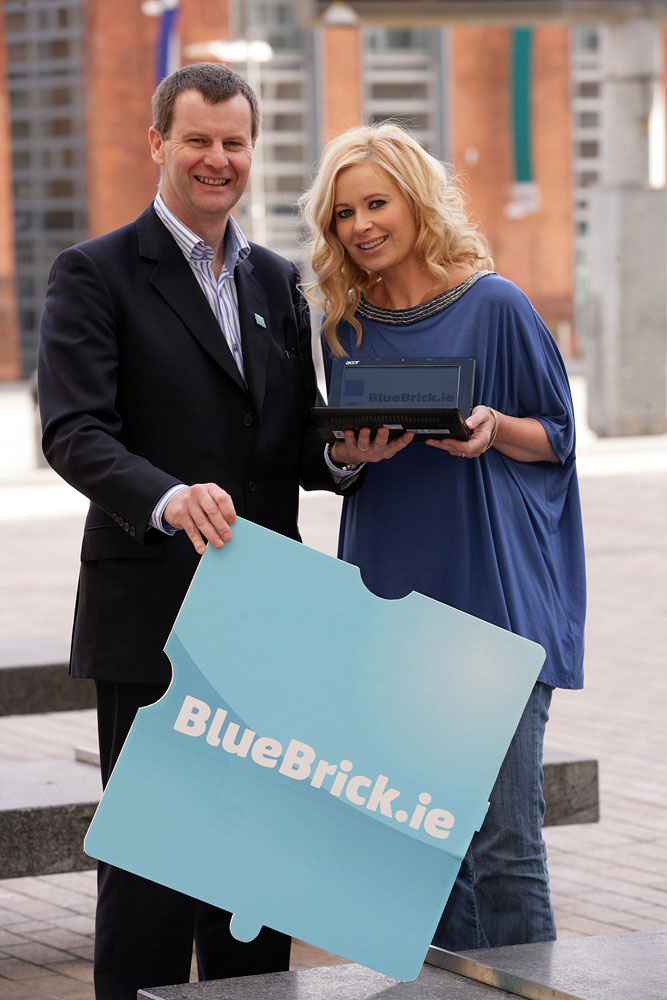 BLUEBRICK.IE, REVOLUTIONARY NEW EDUCATION WEBSITE, OFFICIALLY LAUNCHED TO THE PUBLIC AND SUPPORTED BY A PR CAMPAIGN MANAGED BY LIMELIGHT COMMUNICATIONS

Website is centralised portal for all courses at the Institutes of Technology, allows user to compare courses and register online
BlueBrick.ie, the new website from the Institutes of Technology Ireland (IoTI) allowing users to compare courses conveniently and register online, has been officially launched to the public by Sharon Ní Bheoláin. The website is a unique tool which will allow members of the public who are interested in developing their career opportunities to find a course to best fit their schedule. The site was developed by the 14 Institutes of Technology, and has already been recognised by the online community, as it has been nominated for a prestigious eGovernment award. The public nominated the eGovernment service websites that they considered to have made a considerable difference to Irish citizens. The Institutes of Technology Ireland appointed Limelight Communications to construct and manage a PR campaign to support the launch of the site.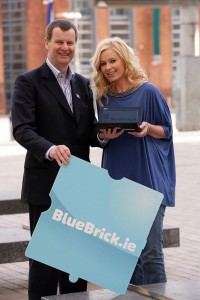 The website was created to fill the void that existed for supports and information for those who are interested in securing further qualifications on a flexible level. The site offers information on hundreds of courses in various formats, including online courses, distance learning, or classroom, all of which are flexible, thereby allowing the user to find a course which will fit in with their lifestyle and availability. With demand extremely high among the public for access to further learning opportunities, the site will make it convenient to research courses to help build on existing qualifications and assist progress through career paths. The site includes information on hundreds of courses in areas such as engineering, science, business, management, technology, marketing and education.
The site has several key functions, all of which have been designed to be highly user-friendly. The search function allows visitors to simply enter their query on the home page, or alternatively the advanced search option allows a more specific search such as institution, learning method, or location. The comparison function allows visitors to save courses of interest to them, and compare them side-by-side, a crucial function to allow comparison of costs and duration of courses. Online application is a core feature of the site, allowing visitors to conveniently and speedily apply online for any of the courses available. A unique feature of BlueBrick.ie is the course recommendation system, which automatically generates recommendations for visitors which might be relevant to their needs which is generated through the use of various technologies.
Officially launching the website, Sharon Ní Bheoláin said "It's great to launch this impressive website which will be so valuable to people across the country who might feel that they're trapped in their job, or that they really want to move forward in their career but don't have the qualifications. BlueBrick.ie will show people that no matter how little time they think they might have with work and family commitments, there are hundreds of courses available to them at a time that suits them. It's a terrific resource, and it's an honour to announce its launch to the public."
Commenting at the launch, Dr. Richard Thorn, Director of Flexible Learning, IoTI, noted, "With such a challenging landscape still in existence for career development, BlueBrick.ie will offer users a convenient way to research courses that will fit in with any time schedules. This will allow those in full-time jobs to have the flexibility to attain further qualifications, and build a better future for themselves. Our extensive research has shown that many individuals may feel that they have no way forward when considering their career options, and we encourage these people to 'click the brick' and see what courses are on offer through BlueBrick.ie."
BlueBrick.ie was established by the Institutes of Technology Ireland as part of the HEA Strategic Innovation Fund project: Flexible Learning.
https://limelight.ie/wp-content/uploads/bluebrick.jpg
1000
667
support@inspiration.ie
https://limelight.ie/wp-content/uploads/2022/02/logo-2022-300x95.png
support@inspiration.ie
2010-02-16 12:02:18
2022-02-18 09:30:57
New education website Bluebrick.ie