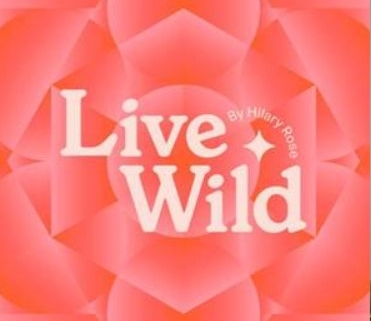 IFTA nominated actor Hilary Rose launches LIVE WILD podcast
New podcast features interviews with personalities about living wild and free in a modern world
A new podcast, Live Wild has been launched by IFTA nominated actor Hilary Rose, where she discusses broad topics of living with passion, determination, openness and consideration with personalities and celebrities.  Each of the interviewees discuss what inspires them to live freely and openly in all aspects of their lives.
Hilary is best known for her role as Mairéad in the hit film and TV series, The Young Offenders. In her private life Hilary is an adventurer and lover of living wild and free in a modern world.  Her blog www.livewild.ie was well received which led to the production of her brand new podcast, Live Wild.  Hilary is also well known for her roles in the popular TV shows 'Smother', 'Republic Of Telly' and 'The Fear'.
Hilary interviews people from all walks of life, especially those who live and work outside the normal boundaries of society, those who are passionate about what they do, what they stand for and those who simply think outside the box.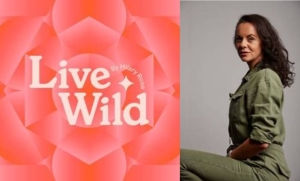 Hilary commented "This is the first season of Live Wild and I'm so excited to share it with you all. I love all things wild from the food that I eat, to the thoughts that I think, to the actions that I take in the world. Freedom is a choice and it all begins within ourselves. Sometimes all it takes is a different viewpoint or a snippet of knowledge to set your lifestyle on an entirely different but extremely satisfying path. Hopefully some of these interviews will inspire you to do just that."
In the age of social media and editable public image, Live Wild promises to explore the concepts of authenticity, sustainability and personal freedom today, with commentary and insight from some of Ireland's most recognisable personalities.  The first 5 episodes of season 1 can be found on all main podcast platforms.  Guests to date on the already popular podcast include Níall O Murchú (Breathe With Niall); comedian Joanne McNally; Shanti from Fractals Of Freedom; Kev and PJ from I'm Grand Mam; and Maggie Molloy (RTÉ TV's 'Cheap Irish Houses').
An additional 5 episodes of season 1 will be published in early 2023.
https://podcasts.apple.com/ie/podcast/live-wild/id1654896402
https://limelight.ie/wp-content/uploads/2022/12/livewild-e1671633749469.jpg
371
371
Limelight Comunications
https://limelight.ie/wp-content/uploads/2022/02/logo-2022-300x95.png
Limelight Comunications
2022-12-21 14:48:49
2022-12-21 14:49:12
IFTA nominated actor Hilary Rose launches LIVE WILD podcast