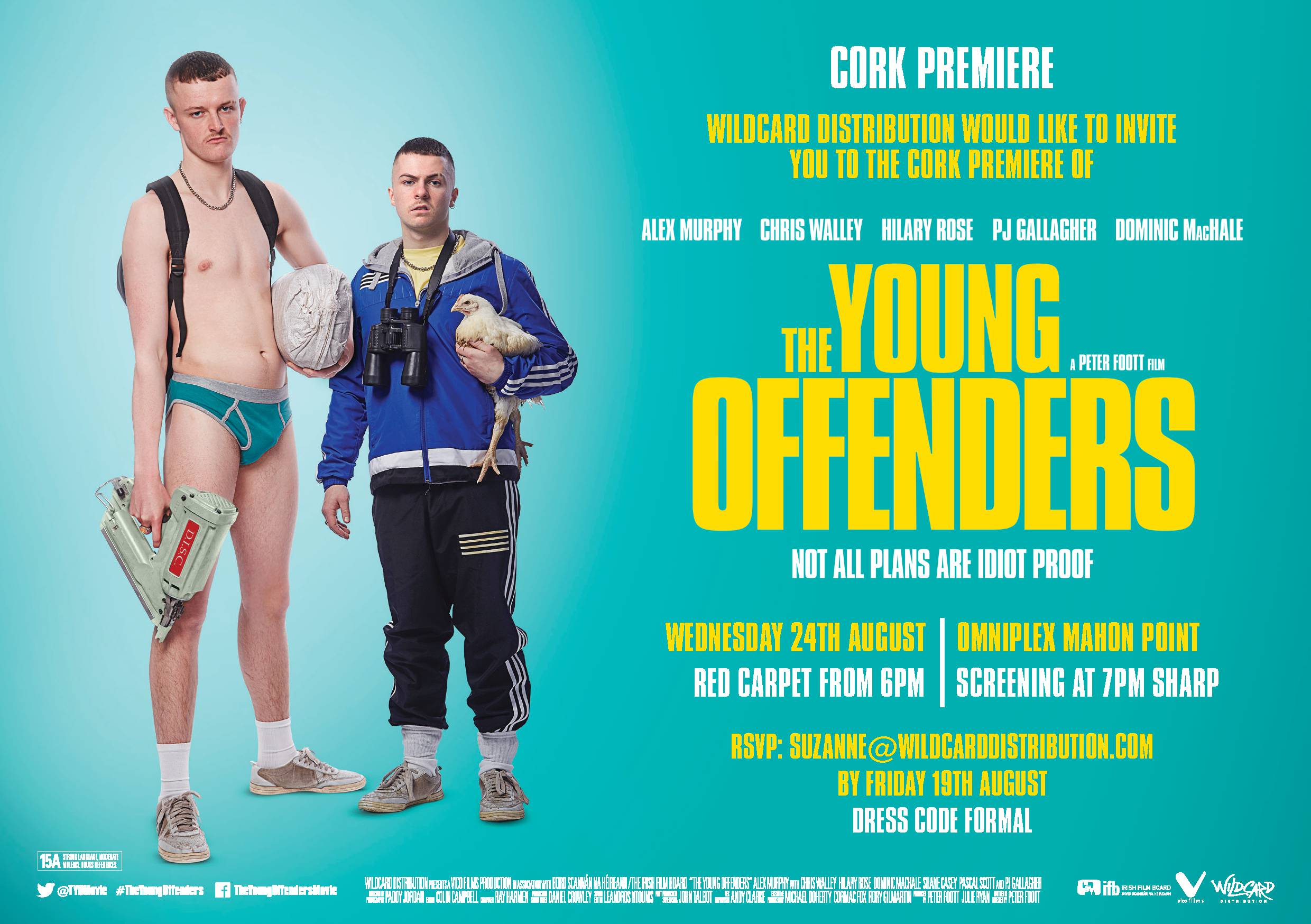 The runaway smash hit Irish comedy The Young Offenders passed the €1million mark at the Irish Box Office last night, October 20th.  In a year that has been praised for quality Irish film, The Young Offenders has become the fastest Irish film to break the €1million mark at the Irish Box Office this year, and next week it will be the highest grossing Irish-made film of the year at the domestic box office, overtaking Sing Street.  It now joins the ranks of other classics such as The Guard, Calvary and Man About Dog as one of the few Irish comedy films to reach this Irish Box Office milestone.
To mark the occasion, the filmmakers have released a special celebratory clip:
It has also taken more at the Irish Box Office than some of this year's biggest international comedies such as Absolutely Fabulous and Bad Neighbours 2 as well as the Hollywood blockbusters Independence Day Resurgence and Ghostbusters.
Speaking on the phenomenal success of the film, writer-director Peter Foott said: "We are so incredibly grateful to everyone who took the time to go see The Young Offenders. It is the first feature film that myself and most of the cast and crew have made. We all dreamed of getting a cinema release, but getting a million in the box-office is just unbelievable."
Patrick O'Neill, Managing Director of Wildcard Distribution who brought the film to Irish cinemas added: "We are thrilled with the film's performance at the Irish Box Office, and that The Young Offenders has been so warmly embraced by Irish audiences.  I can't wait to see what Peter and all the cast and crew do next.  Hopefully it's a sequel!"
The comedy is heading into its 6th week of release (7th including previews) and is still showing in nearly 50 cinemas across the country this weekend.
More about The Young Offenders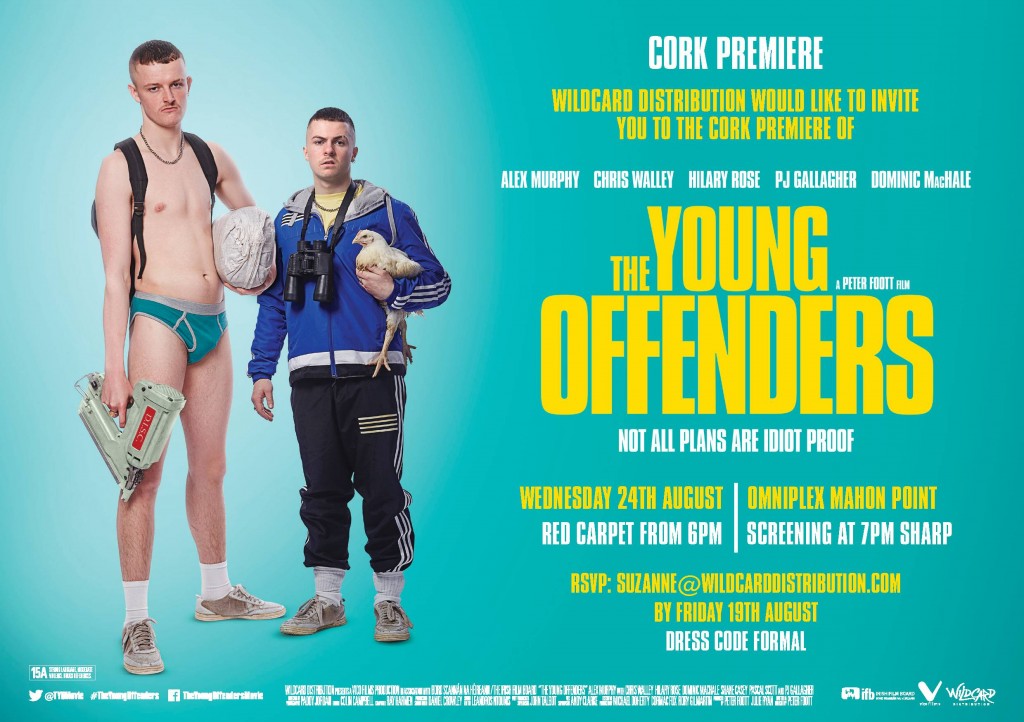 Inspired by Ireland's biggest cocaine seizure of €440 million off the coast of Cork in 2007, The Young Offenders follows two Cork inner-city teenagers, Conor and Jock, as they embark on a 160km road trip on stolen bikes in the hopes of finding an unrecovered bale of cocaine.  It's the debut feature from Peter Foott and introduces new acting talent Chris Walley and Alex Murphy in the lead roles with comedians Hilary Rose and PJ Gallagher also starring.
Since its premiere at the Galway Film Fleadh during the summer where it was awarded Best Irish Feature, it has gone on to charm Irish and international audiences alike.  Not only did the film achieve the highest opening for an Irish film at the Republic of Ireland Box Office this year, it also picked up an Honourable Mention for Best Comedy at the Fantastic Fest in Austin, Texas and was well received at the BFI London International Film Festival where it had its UK premiere earlier this month.
@TYOMovie
#TheYoungOffenders
https://limelight.ie/wp-content/uploads/file-page1-2.jpg
1748
2480
support@inspiration.ie
https://limelight.ie/wp-content/uploads/2022/02/logo-2022-300x95.png
support@inspiration.ie
2016-10-21 13:00:05
2016-10-21 13:00:05
The Young Offenders crosses €1 million at the Irish box office