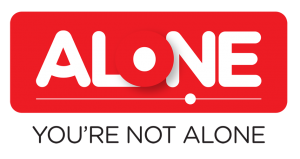 The organisation has outlined its key asks in their pre-budget submission to
the Department of Social Protection ahead of Budget 2023:
Minimum of €20 increase to the State Pension for this year and 2024
Benchmarking of Living Alone Allowance and increase this year by €20
Expansion of the Fuel Allowance Scheme from 28 to 35 weeks and additional €20 per week
ALONE, the organisation that supports older people to age safely and securely at home, has called on Government to live up to their promises to benchmark the State Pension in Budget 2023, or risk older people going hungry and cold this winter.
ALONE has today released its pre-budget submission to the Department of Social Protection, which calls for minimum increases of €20 to the State Pension, the Living Alone Allowance, and the Fuel Allowance.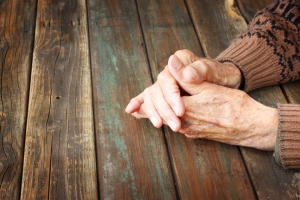 Research carried out with older people who use ALONE's services has shown that nearly three quarters are 'very' or 'extremely' concerned about the increases in cost of living. Nearly two thirds worry about struggling to pay the bills. Increases in heating, food costs and housing maintenance are the highest areas of concern. On a national level, CSO data shows that those aged 65+ were the only group to see increases across all three poverty rates between 2020 and 2021[1]. Almost 92,000 older people are at risk of or experiencing consistent poverty in Ireland today.
"Government have committed previously to benchmarking the State pension, which was due to begin in 2021, and on several occasions previously," said ALONE CEO Seán Moynihan. "This did not happen. If it had, older people would not be struggling to the extent they are today with the increases in the cost of living."
In their submission, titled 'If Not Now, When?', the organisation has called for increases to the State Pension, the Fuel Allowance, the Living Alone Allowance, increased streamlining of entitlements for older people, and for reviews of the Urgent and Exceptional Needs Payment Schemes. The organisation say that payment increases are vital in the face of increasing poverty among older people.
"While we acknowledge the impact of the pandemic, today we are hearing from older people having to make very stark choices including rationing food, and are struggling to pay their energy bills," continued Moynihan. "We are hugely concerned about what the ongoing impact of inflation on older people will look like this winter and in 2023. The commitment to benchmark the pension has already been made. At ALONE we are asking the question of Government – 'If not now, when?'"
Older people limited to a fixed income are being hit particularly hard by increases in costs caused by inflation, with many struggling to afford the basics. ALONE cite cases of older people:
Rationing food, or having to choose between buying food and paying bills
Going to bed in the afternoons to save on heating costs
Not attending hospital appointments because the cost of transport is too high
Selling off items to support themselves
Restricted to living in small areas of their home because of inability to afford heating costs, repairs/maintenance, or adaptations to their home
The organisation is calling for Government to make a two-year commitment of increases of a minimum of €20 to the State Pension, in line with benchmarking promises made in the Roadmap for Social Inclusion. "Government representatives have stated repeatedly that we cannot chase inflation," said Moynihan. "But if the pension had been benchmarked as promised, the increase would actually outstrip that of inflation, which is why we are asking for a 2-year commitment to increase the pension by a minimum of €20 each year. We are urging Government to make the right decision here and deliver on commitments already made. Older people need certainty of their income before we come into the difficult autumn and winter months."
With more than 1 in 5 older people living alone at risk of poverty, the organisation has also made calls for a two-year commitment to increase the Living Alone Allowance and to benchmark it to one quarter of the State Pension. It has also called for an increase to the Fuel Allowance of €20 and expansion of the scheme from 28 weeks to 35 weeks.
"There were more than 200,000 people over 60 in receipt of the Fuel Allowance in 2021[2]," continued Moynihan. "The Fuel Allowance is a lifeline for older people, who rely extensively on their home heating. While we welcomed the additional payments of the Fuel Allowance this year, the Allowance was wiped out almost entirely by the increase in heating costs alone – and unfortunately, inflation seems set to continue."
"With poverty rates for older people increasing, older people living alone and in rural locations struggling, increasing housing costs and ongoing inflation on top of all this – we are urging Government to make this a Budget that truly supports older people as we enter a difficult winter for us all," he concluded.
Other recommendations in ALONE's pre-budget submission to the Department of Social Protection include simplifying the processes for applying for entitlements for older people, and reviewing Exceptional and Urgent Needs Payments. ALONE have also made pre-budget submissions to the Department of Health and the Department of Housing.
Note to Editor: ALONE's Pre-Budget Submission to the Department of Social Protection can be downloaded from – HERE
[1]https://www.cso.ie/en/media/csoie/releasespublications/documents/ep/surveyonincomeandlivingconditions/2021/povertyanddeprivation/P-SILC2021TBL3.1.xls
[2] https://www.oireachtas.ie/en/debates/question/2022-02-15/495/
https://limelight.ie/wp-content/uploads/2022/02/ALONE-Logo-Endline-300x159.png
159
300
Limelight Comunications
https://limelight.ie/wp-content/uploads/2022/02/logo-2022-300x95.png
Limelight Comunications
2022-07-22 18:01:13
2022-07-22 18:01:13
ALONE urges Government to implement changes for older people in Budget 2023 or risk them going hungry this winter