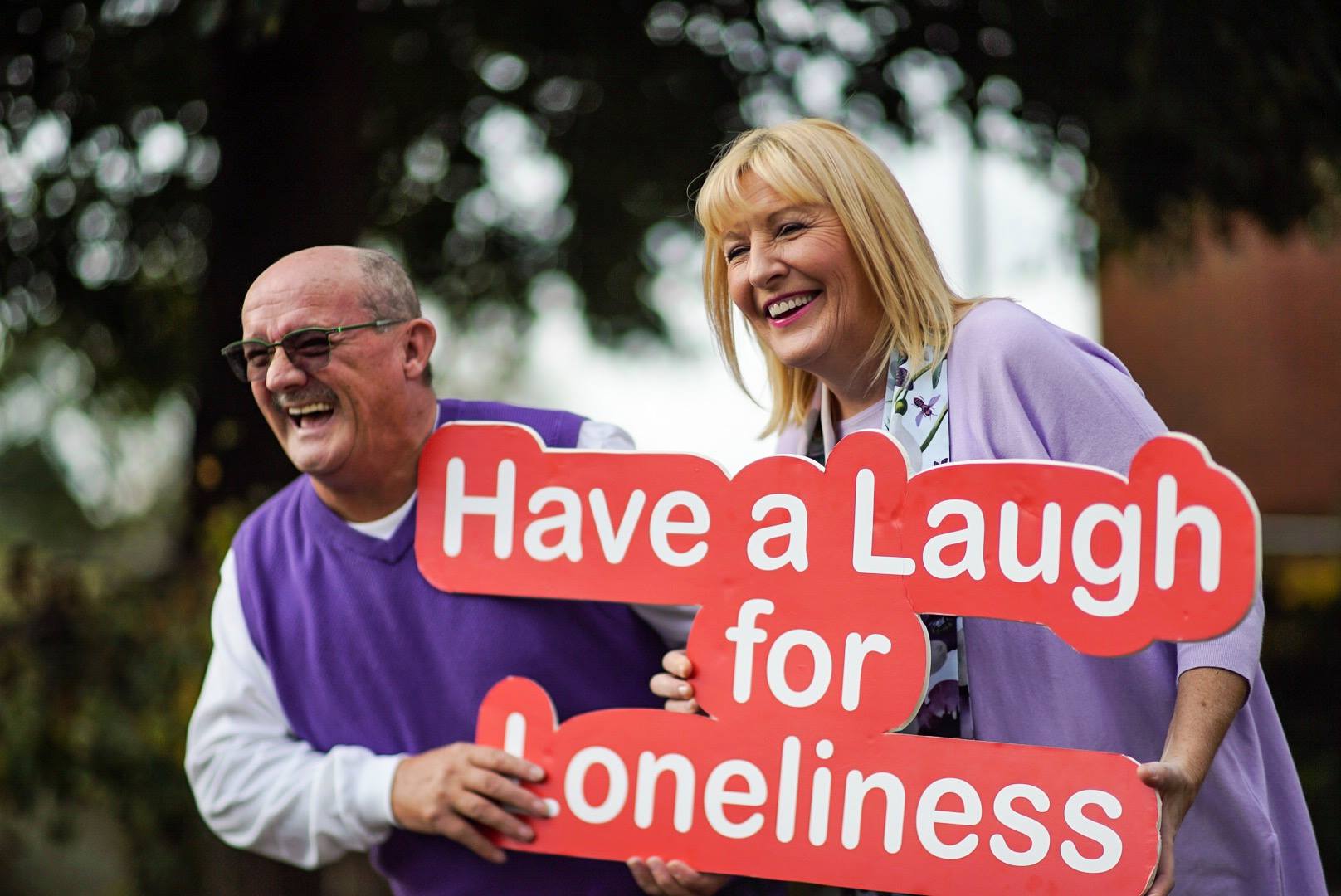 Comedian and actor, Brendan O'Carroll, and his wife and co-star, Jenny Gibney, are calling on the public to 'Have a Laugh for Loneliness' in aid of ALONE, the charity that supports older people to age at home. The campaign encourages people to host social events for family, friends and neighbours, to raise funds to support ALONE's services.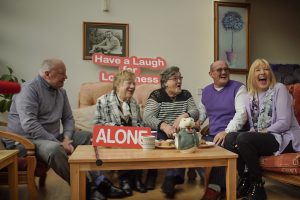 A major element of ALONE's support is the charity's befriending service. This pairs older people, who may be experiencing loneliness or isolation, with trained volunteers who can offer help with practical tasks and most importantly, offer friendship.
As part of the 'Have a Laugh for Loneliness' initiative, ALONE is encouraging members of the public to host social events and to have a laugh to raise funds for these crucial services while combating loneliness in their own community. This week, the charity published its 2017 Annual Report which cited a 100% increase in the number of older people using ALONE's services since 2016. In comparison, ALONE's donations increased by just 15% during this time.
Speaking at the launch, Brendan O'Carroll, said, "It's fantastic to be a part of ALONE's 'Have a Laugh for Loneliness' campaign. It's awful to think that as many as 1 in 10 older people experience chronic loneliness. ALONE's work to combat this is extremely valuable and the difference it makes in the lives of older people is powerful. We're hoping that by having a laugh for loneliness, the public will not only raise funds for ALONE but help to combat loneliness in their community."
Seán Moynihan, CEO OF ALONE, said, "The fact is that loneliness can shorten your life. Thousands of older people across the country struggle with loneliness every day. ALONE is delighted to have Brendan and Jenny on board to launch this campaign, which we hope will help us to support more of those people. Receiving a regular call or visit from ALONE offering friendship and support is a simple thing which can make a huge difference to older people. "
He continued, "Our volunteers are invaluable to ALONE's Befriending work and we're constantly looking to recruit and train more people in order to keep up with the calls we receive. Through the 'Have a Laugh with Loneliness' campaign, we hope to raise vital funds for the service which saw our 1,000th volunteer trained this year. With the support of the public, we are working so that no older person is left lonely, without friendship and support."
For more information on 'Have a Laugh for Loneliness' please visit www.alone.ie.
ENDS
NOTES TO EDITOR 
ALONE 2017 Annual Report Statistics
Doubled the number of people using ALONE services since 2016.
ALONE's staff supported 1,900 older people with issues such as housing, finance and loneliness
9 new tenants and 6 people from emergency cases and homelessness received accommodation in ALONE housing
€120,000 was invested to support the growth of other befriending organisations and provide them with training and technology
1,300 hours of volunteer maintenance was donated through 15 corporate volunteer days
https://limelight.ie/wp-content/uploads/alone-brendan-and-jenny.jpeg
1080
1616
support@inspiration.ie
https://limelight.ie/wp-content/uploads/2022/02/logo-2022-300x95.png
support@inspiration.ie
2018-10-29 14:03:03
2018-10-29 14:03:03
Brendan O'Carroll asks public to 'Have a Laugh for Loneliness' in aid of ALONE