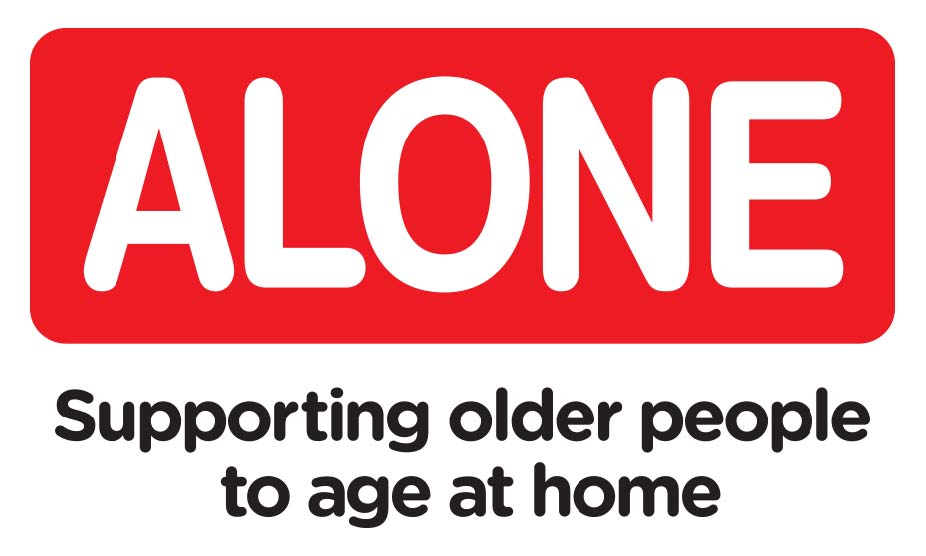 Dundalk locals, Doloras Waller and Lily Barnacle, are getting inked to fight the stigma of ageing and raise awareness and funds for ALONE.
ALONE, the charity that supports older people to age at home, has teamed up The Ink Factory, to create the Bucket Listers project.
This week, ALONE and the Ink Factory have released a video featuring Doloras Waller, aged 65, and Lily Barnacle, aged 74, who are both involved in the ALONE Ladies Choir in Dundalk. In the video, the best friends spoke about their life in Dundalk and how ALONE have helped them to stay active and pursue grants to improve their homes. View video here: XXX
Originally from Newry, Doloras struggled with loneliness and could become withdrawn at times. She found ALONE through Lily, who encouraged the talented singer to join the Ladies Choir last October.  Since then, Doloras has become a committed member and greatly looks forward to each week's meeting.  Doloras will be getting a tattoo to remember her Goddaughter.
Discussing her decision to get a tattoo, Doloras said, "My Godchild died in sad circumstances, by suicide, and this tattoo is going to remind me of Michelle, it'll keep her closer. I felt like she was more or less like my own daughter."
Lily Barnacle, has been widowed twice and cares for her son, who suffers from a number of health conditions. After her second husband died suddenly, Lily was left struggling financially and her living conditions deteriorated. Unaware that help was available to her, ALONE has assisted Lily with applications for a Housing Application Grant and the Housing Aid for Older People Grant, from Louth County Council and the SEAI. For the first time in years, Lily can now look forward to a warm, dry winter.
Speaking on her experience with ALONE, Lily said, "I got involved with the choir because people kept asking me to go to the choir. I ended up going and I'm still going about 4 or 5 years later. I honestly think that ALONE really are very good… It's nice to think that everyone at ALONE has time to listen, and when you have someone to listen, that means something more than getting something done."
She continued, "I used to say, 'If the Lord wanted me to have pictures on my skin, I would have been born with them', and that was my motto all of my life. But you see, when Doloras said she'd get it done, I didn't want to leave her on her own."
Tom Lynch, owner of the Ink Factory said, "We consider inclusivity a major part of the Ink Factory DNA and are proud to help people of all ages and walks of life to express themselves in their own way. Teaming up with ALONE to launch the Bucket Listers project has been different to anything we've done before and we're looking forward to supporting ALONE's work."
Seán Moynihan, CEO of ALONE, said, "The Bucket Listers initiative has been a great opportunity to challenge assumptions around ageing and find a new way for the participants like Doloras and Lily to express themselves. We hope that shining a light on this project will encourage more older people to feel empowered and show that life isn't over when you reach old age."
Doloras and Lily will join three other ALONE service users on Sunday, 9th September, as they get inked with the help of the talented artists at the Ink Factory. If you would like to sponsor Doloras or Lily's tattoo, go to https://give.everydayhero.com/ie/the-bucket-list-project.
For those who have concerns about their own wellbeing, or the wellbeing of a vulnerable older person in the community, ALONE can be contacted on (01) 679 1032 or at www.alone.ie. The charity, which depends on donations from the public, has staff and volunteers ready to act on calls and requests for assistance.
https://limelight.ie/wp-content/uploads/ALONE-Logo-1.jpg
556
926
support@inspiration.ie
https://limelight.ie/wp-content/uploads/2022/02/logo-2022-300x95.png
support@inspiration.ie
2018-08-22 08:42:59
2018-08-22 08:42:59
Dundalk best friends prepare to get inked with ALONE & the Ink Factory