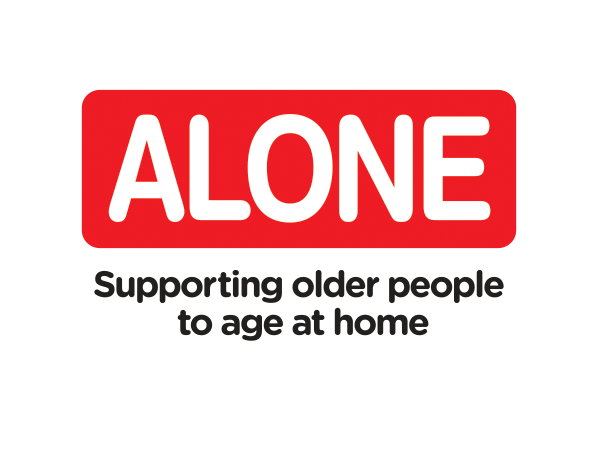 13 charities collaborate on home care submission to Department of Health
ALONE, the charity that supports older people to age at home, has aligned with 12 other charities and advocacy groups in response to a new review on the regulation and financing of homecare by the Health Research Board that was published by Minister of State for Mental Health and Older People, Helen McEntee TD earlier this month.
ALONE and the other NGOs, which include Age Action, Alzheimer Society of Ireland and MS Ireland among others, have worked together on a submission paper that outlines the regulations and standards they believe should be incorporated into the new statutory home care scheme as proposed by Minister McEntee.
Sean Moynihan, CEO of ALONE, commented, "A coordinated approach is required from all agencies and advocacy groups involved in enabling home care. We commend the Minister on establishing a dedicated unit within the Department of Health to progress this work as a matter of urgency."
He continued, "We look forward to being part of the consultation process and the implementation of this new national home care model. It is vitally important that NGO's, recipients of care, carers and social services are all engaged in the process. All four countries included in the Health Research Board's recent report involved NGOs, private home care providers and family carers in significant decision making in the setting up and operation of their national home care model."
The submission paper submitted to the Department of Health by the alliance outlines the key elements they believe should be incorporated into this proposed home care scheme. The group has requested that the scheme provides a robust set of processes that will assure quality of care for those who receive home care such as the assurance that home care staff are paid and supported appropriately and that a clear inspections and complaints policy is in place.
Sean Moynihan added, "A robust home care scheme should interact with pre-existing policies around health and wellbeing, the dementia strategy, the carers' strategy, the national positive ageing strategy, the ratification of the CRPD and the national neuro-rehabilitation strategy. As the healthcare sector focuses on maintaining and building health and resilience, home care can provide rehabilitation and avert the requirement for higher levels of support."
He concluded, "As part of the consultation process we hope to explore types of assessments which could be used to understand how best to allocate services in a timely and equitable way as there does not appear to be clarity about how this currently happens. By placing the scheme on a statutory footing, it should provide people with care as needed, regardless of age, geography or economic circumstances."
Other elements highlighted in the submission paper are the necessity for funding mechanisms that will ensure that a robust home care scheme can be delivered year-on-year, accessible to those who would most benefit from it.
For those who have concerns about their own wellbeing, or the wellbeing of a vulnerable older person in their community, ALONE can be contacted on (01) 679 1032 or visit www.alone.ie
ENDS
2017 marks 40 years since ALONE was founded. Since then the charity has supported thousands of older people to age at home. ALONE works with those who have issues with loneliness and social isolation, lack of services, poor health, poverty, homelessness or housing.  ALONE provides Support Coordination, Housing with Support, Befriending and Campaigning services to over 1,000 older people nationwide every week. ALONE's services are quality approved and are delivered 365 days a year.
Notes to the Editor
https://limelight.ie/wp-content/uploads/Untitled-3.png
453
600
support@inspiration.ie
https://limelight.ie/wp-content/uploads/2022/02/logo-2022-300x95.png
support@inspiration.ie
2017-04-24 11:01:19
2017-04-24 11:01:19
ALONE engages in government consultation on new home care model