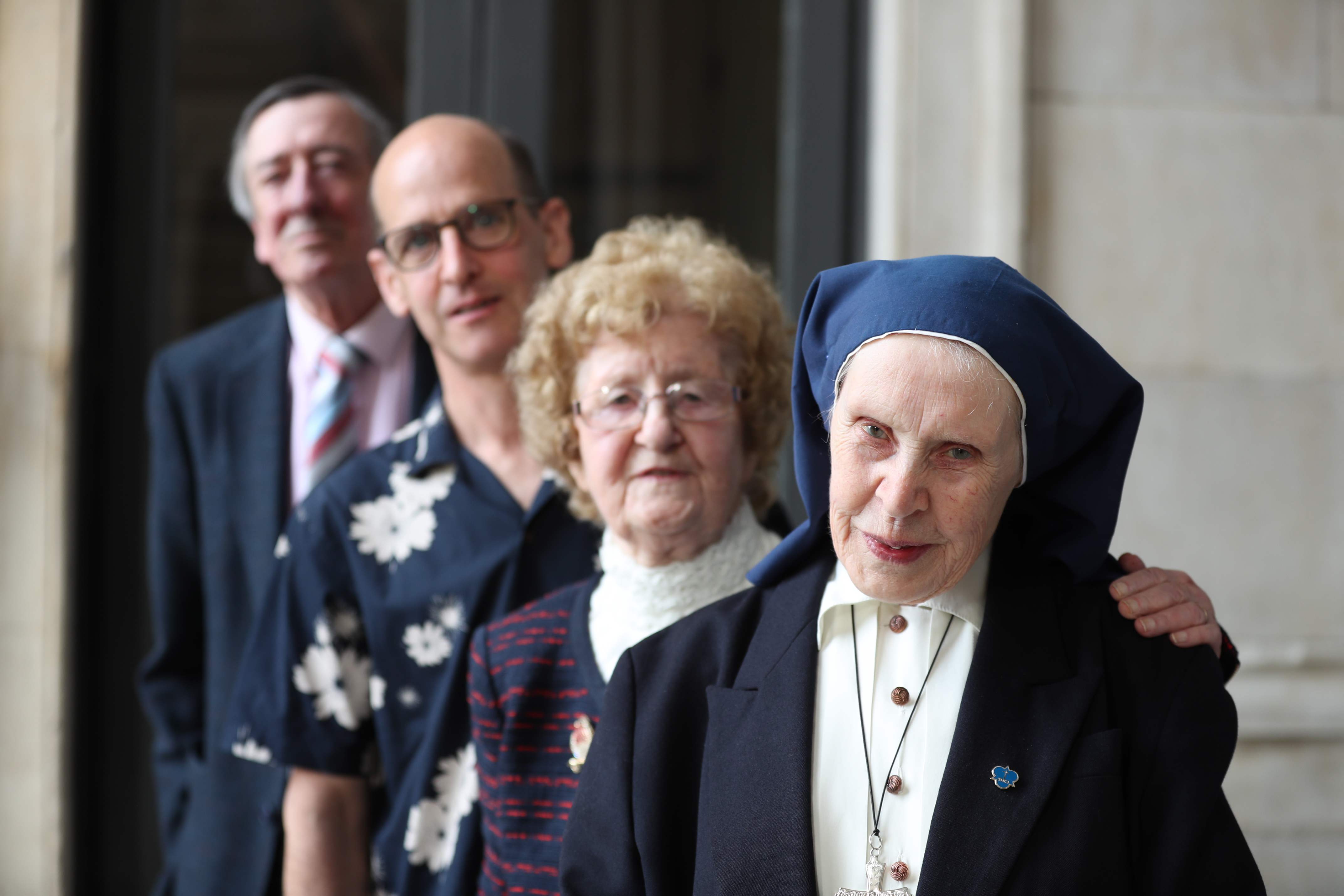 Charity celebrates 40th Anniversary at event in Dublin City Hall
ALONE, the charity that supports older people to age at home, celebrated its 40th anniversary at an event hosted by the Lord Mayor of Dublin Brendan Carr in City Hall, Dublin, last night.
Speaking at the event Sean Moynihan, CEO of ALONE, said: "A lot has changed since 1977, but ALONE is still needed today more than ever. Tonight is a celebration of ALONE and the people involved in the charity's journey so far who have never forgotten its ethos – to support the isolated older people in our society."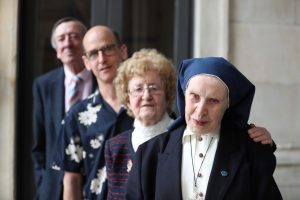 Moynihan continued: "As an organisation that works with older people, we see firsthand the issues they face, whether it is loneliness, a lack of homecare support, or housing. Many older people think that by asking for help and support they are bothering people, we want them to know that they deserve more than a little help and we are here to support them."
Lord Mayor of Dublin Brendan Carr, speaking at the event, commented: "Dublin Fireman Willie Bermingham founded ALONE in 1977 as a response to the desperate issues faced by older people in the city. Today, ALONE continues to act as a lifeline to older people throughout Ireland who find themselves isolated and alone. I am delighted to be hosting this event tonight in celebration of such a significant charity."
Journalist Valerie Cox acted as MC for the evening and interviewed the 'Stars of ALONE' which included; older people who use ALONE's services and volunteers of the charity.
Leo Kelly – older person who avails of ALONE's services
Leo Kelly has been linked in with ALONE's befriending services for more than 5 years. In 2005, Leo retired and soon found himself becoming socially isolated. Since being visited by ALONE volunteer Eamonn, Leo has managed to regain confidence. He socialises more often, has discontinued the Meals on Wheels service he previously availed off, and has given up smoking. ALONE's befriending service has been a "lifeline" for Leo.
Ann McAuley – older person who avails of ALONE's services
Ann had been happily married 56 years when she lost her husband in 2009. Although Ann has a close relationship with her children, her two daughters live abroad and her son lives a few hours drive away. A handyman who often visited to fix up her home approached Ann one day and told her about ALONE's Befriending Service. The next day she called ALONE: "To this day I still tell people it's the best phone call I've ever made." Ann was matched with Collette through the befriending service, and the pair get on like a house on fire.
Sister Mary Dempsey – ALONE Befriending Volunteer
Sister Mary Dempsey is a 90 year old nun who has been volunteering with ALONE for nearly 40 years. The first man she began visiting was reluctant to let her in: "He'd come to the door and say "you've seen me, you've done what they asked you to do and goodbye!" Sr. Mary persevered and was eventually let in to the house – she continued visiting him for 22 years. Since then, Sr. Mary has befriended numerous older people and continues to volunteer today.
Jeremy Chapman – ALONE Befriending Volunteer & Board Member
Jeremy is a 52 year old mature student studying Social Work in Trinity College Dublin. Jeremy joined ALONE 12 years ago as a befriending volunteer when he was a stay at home Dad to his two children, now grown up. Jeremy feels very strongly that many older people are being forced into nursing homes often before it's really necessary, due to a lack of adequate home supports. Jeremy now sits on the board of ALONE and continues to visit a number of older people in the Dublin area, including the first lady he befriended.
For those who have concerns about their own wellbeing, or the wellbeing of a vulnerable older person in the community, ALONE can be contacted on (01) 679 1032. To make a donation and help aid ALONE's work visit www.alone.ie
ENDS
https://limelight.ie/wp-content/uploads/J0277060530.jpg
2860
4288
support@inspiration.ie
https://limelight.ie/wp-content/uploads/2022/02/logo-2022-300x95.png
support@inspiration.ie
2017-05-24 15:21:53
2017-05-24 15:21:53
"A lot has changed since 1977 but ALONE still needed today more than ever"