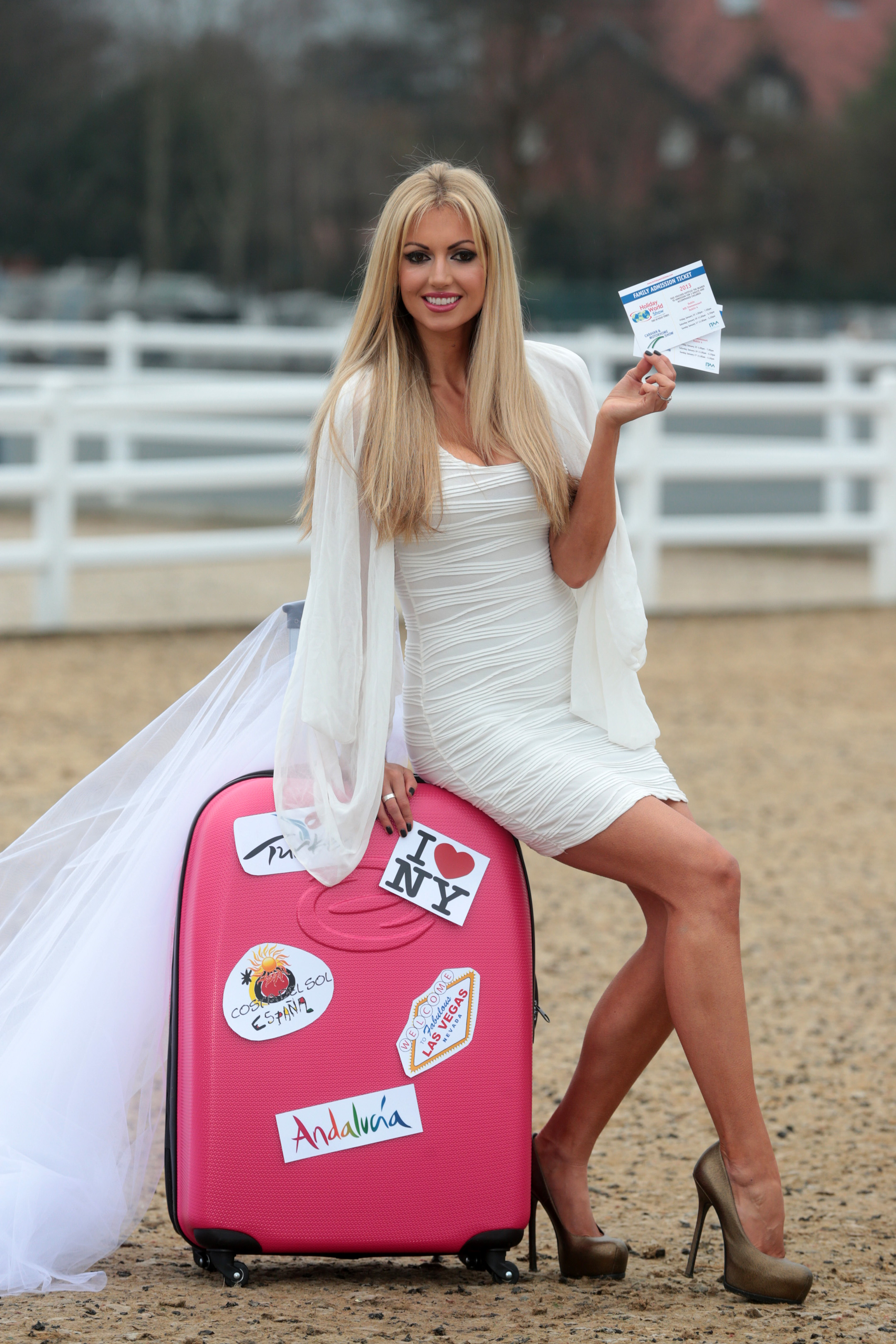 The annual Holiday World Show Dublin, returns with incredible holiday offers from 24th to 26th January in RDS Simmonscourt.  Celebrating its 25th year of making holidaymakers dreams come true, the Show is a one-stop shop of inspiration, advice and spectacular offers to broaden the horizons of those seeking their ideal break in 2014.  Whether you're seeking that once-in-a-lifetime trip, planning a well deserved family holiday, making plans for a romantic break, keen to see what treasures Ireland has to offer, or want to bag one of the hundreds of 'show only' holiday deals, Holiday World is the must-attend event of the year.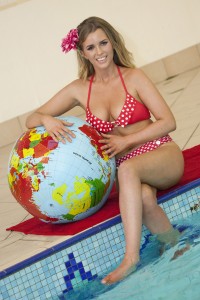 Almost 1,000 travel experts from 50 different countries will arrive at the RDS Simmonscourt with amazing offers available only in person at the show and the best holiday advice and tips to make sure that the perfect holiday is tailor-made for all holidaymakers. With almost eight million people expected to travel abroad from Ireland in 2014, the Holiday World Show expects to herald the start of a strong year for Irish travel and tourism.  The motto 'Travel is the only thing you buy that makes you richer' is sure to be on many people's minds with 'travel more' always being one of the most popular New Year's Resolutions.
The annual Holiday World Show allows visitors the opportunity to plan their holiday with confidence, offering a huge range of thrilling vacation options with hundreds of exclusive Holiday World Show deals available, this is the ideal opportunity to book that dream holiday and see the world without breaking the bank.  The start of the year is traditionally the time that people begin to think about their holidays for the coming year, and the Holiday World Show is the perfect place to browse and pick up a bargain which you not get anywhere else!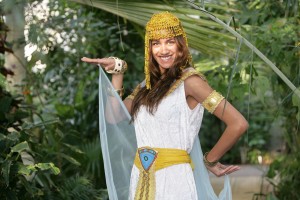 2014 is set to be a great year for Irish travellers with more than thirty new routes available by air, increasing Ireland's air capacity by 5-10%. Canada is one of the most desirable destinations for 2014 travel with a number of airlines introducing new flights to the (second) friendliest country in the World! Westjet, the second biggest airline in Canada will lead the way with 27 flights weekly to St. John's, Newfoundland and onto Toronto. Other airlines offering exciting new or improved routes to Canada include; Aer Lingus, Air Canada Rouge and Air Transat. One of the most hotly anticipated new routes is Aer Lingus' new route to San Francisco which will contribute to air capacity between Ireland and the USA increasing for the third year in a row. Another exciting development will be the addition of an extra daily flight on the Dublin-Istanbul route by Turkish Airlines, which has the biggest global network in aviation.
This is a must-see event for anyone who is suffering from wanderlust or January blues. From romantic trips in Rome, to a 'staycation' in Kerry, a family adventure in Africa to surfing in Bali, the experts will be on hand to match holidaymakers with self-designed holidays at unbeatable prices. Remove the stress of juggling multiple impersonal online bookings for flights, accommodation, insurance and transport by booking your holiday face- to-face with a real-life travel professional with experience and accountability.
For three days The Holiday World Show will transform the RDS Simmonscourt into a hub of exotic, vibrant, multi-cultural activity; from the Americas to Asia, Europe to Africa, visitors can literally experience the locations on offer in a way that is not possible on the internet.  With Valentine's Day around the corner there will be exceptional deals on weekend breaks to Barcelona, Lisbon, Venice, Rome, Paris, Madrid and Istanbul – not to mention the romantic luxury cruise deals on offer from Royal Caribbean Cruises, MSC Cruises, Silversea Cruises, Uniworld Cruises and Hurtigruten Cruises. Cruise holidays have increased in popularity by 10-20% every year for the last forty years due to a high level of increased business and newer, bigger cruise ships constantly sailing the open seas.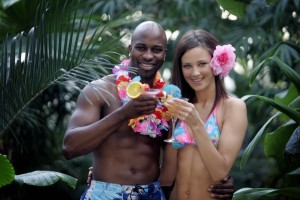 As well as holidays to dream destinations around the World, there will be a host of Irish exhibitors with tantalising home holidays and cultural experiences on offer. For the over 55's there will be a multitude of travel offers specifically tailored to the more seasoned traveller with over 55's discounts and exclusive packages. For those who like to travel the open road in comfort, or relax in a home away from home the Caravan and Motorhome Show 2014 is a must-see, with many models available to explore at the exhibition itself.  Anyone considering a wedding abroad or looking for a luxurious honeymoon with a personalised feel and a bargain price will find inspiration and unbeatable value at the Holiday World Show Dublin. The professionals will be on hand to personally design tailor made honeymoons to ensure that 'Happily Ever After' gets off to the perfect start.  There is no better way to ensure your perfect honeymoon than to talk face-to-face with an expert who has detailed experience of specific locations, hotels and all offerings that your chosen destination can provide.
Edmund Hourican, Managing Director of the Holiday World Show said, "It's an amazing achievement to see the Holiday World Show still going from strength to strength in its 25th year. We have to attribute much of the success to our fantastic exhibitors who come back year after year, with bigger and better offers and competitions for visitors at The Holiday World Show Dublin. With new routes to Canada starting in the New Year, we're expecting a huge level of interest in Canadian holidays at the show. Lots of destinations are taking the Irish market seriously with new exhibitors coming to Holiday World Show for the first time including Oman, Jordan and Korea."Some of the biggest attractions at the show every year are the vivacious Spanish exhibitors, with fourteen of the Spanish regions represented at the show this year. Spain is consistently the number one destination for Irish tourists due to its beautiful, varied landscapes and culture. In 2013, more than 1.2 million Irish tourists holidayed in Spain. As a destination Spain has something for everyone with beach holidays, energetic city breaks, country hideaways and spiritual retreats. 
Pat Dawson, CEO of the Irish Travel Agents Association said, "The Holiday World Show is a fantastic event for travel agents and consumers alike. The economic downturn has made it difficult for many to afford holidays the last couple of years but our members are planning on showcasing unbeatable holiday offers at the Holiday World Show Dublin. Irish travel agents at the show will be focusing on quality and affordability as well as dispensing invaluable destination advice. Recent market research has indicated that one in two Irish adults will take a foreign holiday in 2014."
Holiday World Show Dublin 2014 will again host the free Eoghan Corry Expert Travel Clinics facilitated by renowned travel journalist Eoghan Corry, with leading industry specialists hosting talks and answering visitor's questions on a range of travel related topics.  Experts will discuss subjects such as cruises, weddings abroad, 2014's top destinations, safaris, ski holidays, home holidays and much more.  These informative and enjoyable clinics proved hugely popular last year with visitors who left with a wealth of knowledge.
For up to date information on Holiday World Show 2014 see www.holidayworldshow.com.
https://limelight.ie/wp-content/uploads/Rosanna_Holiday-World015009E.jpg
3240
2160
support@inspiration.ie
https://limelight.ie/wp-content/uploads/2022/02/logo-2022-300x95.png
support@inspiration.ie
2014-01-16 17:44:18
2014-01-16 17:44:18
Holiday World Show Dublin Returns