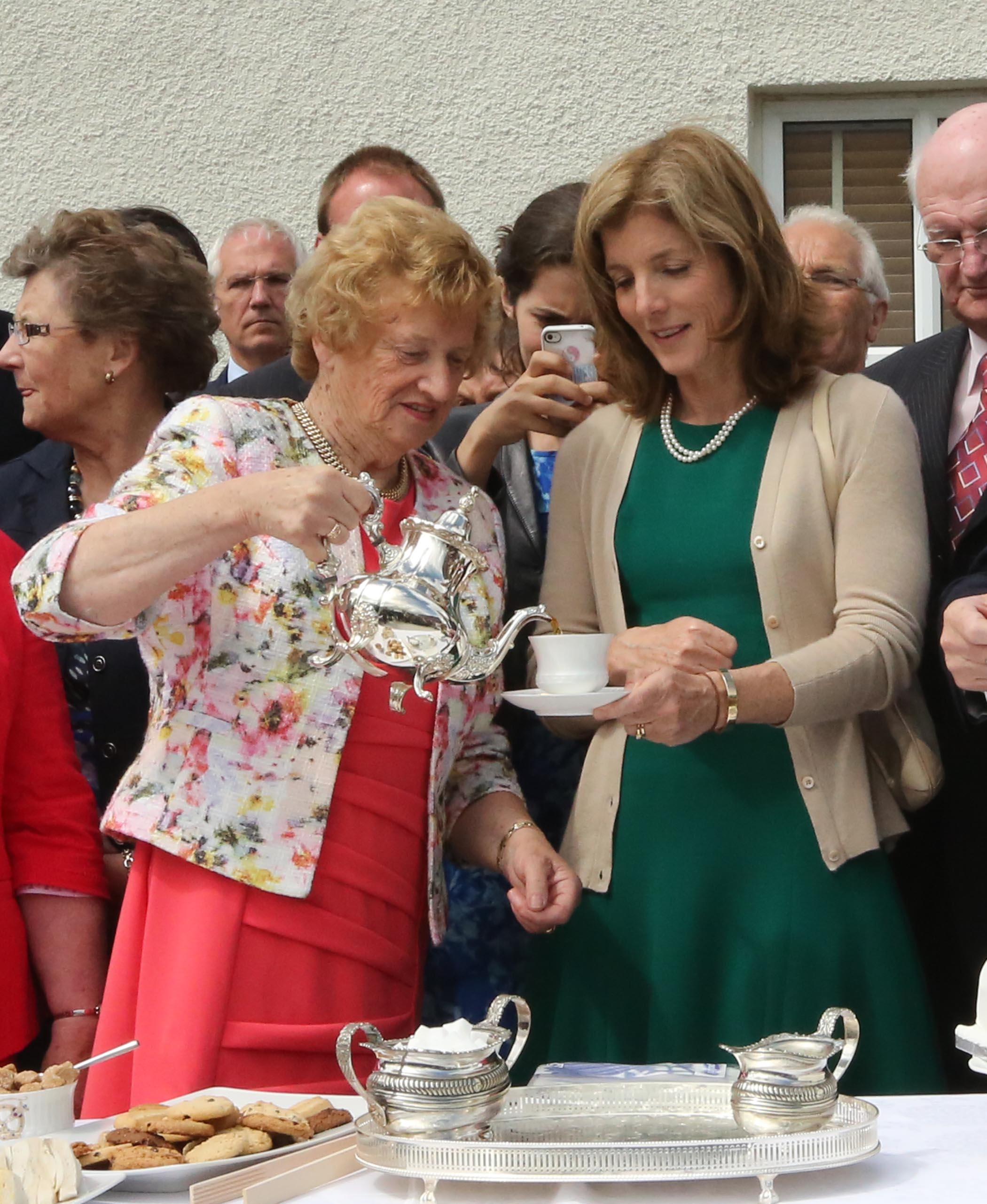 The Kennedy Homestead in Dunganstown, New Ross, Co Wexford was officially opened by Caroline Kennedy and An Taoiseach Enda Kenny TD on the 22nd June 2013.
The iconic occasion coincided with the JFK50 celebrations which took place throughout the month of June to mark the 50th anniversary of President John F. Kennedy's memorable visit to Ireland in June 1963. The opening of the Kennedy Homestead further cements the historic link of the Kennedy family to Ireland, and ensures the continued preservation of the JFK legacy.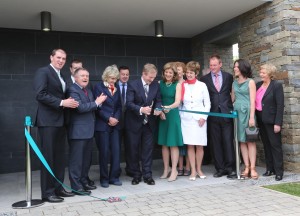 The Kennedy Homestead is a new visitor attraction and exhibition centre, situated beside the original farmhouse at Dunganstown where President John F Kennedy's great grandfather was born and lived, before he emigrated to the United States from the Quayside of New Ross in 1848. The Homestead celebrates the story of five generations of the Kennedy dynasty, and is still today farmed by his descendants, Patrick Grennan and family.
Patrick Grennan, 3rd cousin of JFK and curator of the Kennedy Homestead stated in advance of the official opening; "This is a truly a momentous occasion for all of us here, and a day that everyone will remember in New Ross. We are privileged and honoured to welcome the Kennedy family here. The opening of the Kennedy Homestead is a huge achievement and we are thrilled with how it looks. We look to the future of the Homestead now, its success, and the continued preservation of the Kennedy legacy in Ireland."
The Kennedy Homestead a unique cultural museum, is dedicated to "the Kennedys who went away, and the Kennedys who stayed behind," and plays a vital part in the continued preservation of the Kennedy legacy in Ireland. It was also the location for President John F Kennedy's iconic visit to have tea with his Irish relatives during his state visit to Ireland in 1963.
The interpretative exhibit explores the circumstances of Patrick Kennedy's departure from Ireland in1848 and pieces together the story of the most famous Irish–American family through the 20th century to the present day.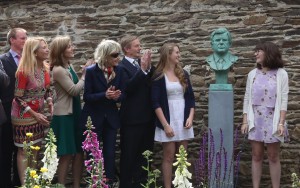 Sean Reidy, CEO of the JFK Trust stated; "We are absolutely thrilled with the Kennedy Homestead; this is an iconic day, and one we have been working towards for a long time. We are extremely grateful to the Office of Public Works (OPW) for their hard work and dedication throughout this process. We are very pleased and deeply honoured to have An Taoiseach Enda Kenny here, as well as such prominent members of the Kennedy family. We would like to extend our heartfelt thanks to them for coming. We are very hopeful for the future of the Kennedy Homestead and encourage everyone in the locality to pay a visit and enjoy the facility."
The Kennedy family legacy is an integral part of daily life in Co. Wexford. Facilities at the Homestead include a unique collection of Kennedy memorabilia, audio-visual displays, a souvenir shop, picnic area, wheelchair access, and extensive car and coach parking facilities.
Read more about the Homestead here: www.kennedyhomestead.ie
https://limelight.ie/wp-content/uploads/Kennedy_Homestead_opening_3S4P1305.jpg
2563
2100
support@inspiration.ie
https://limelight.ie/wp-content/uploads/2022/02/logo-2022-300x95.png
support@inspiration.ie
2013-06-30 15:15:51
2013-06-30 15:15:51
New Kennedy Homestead Visitor Centre Officially Opens