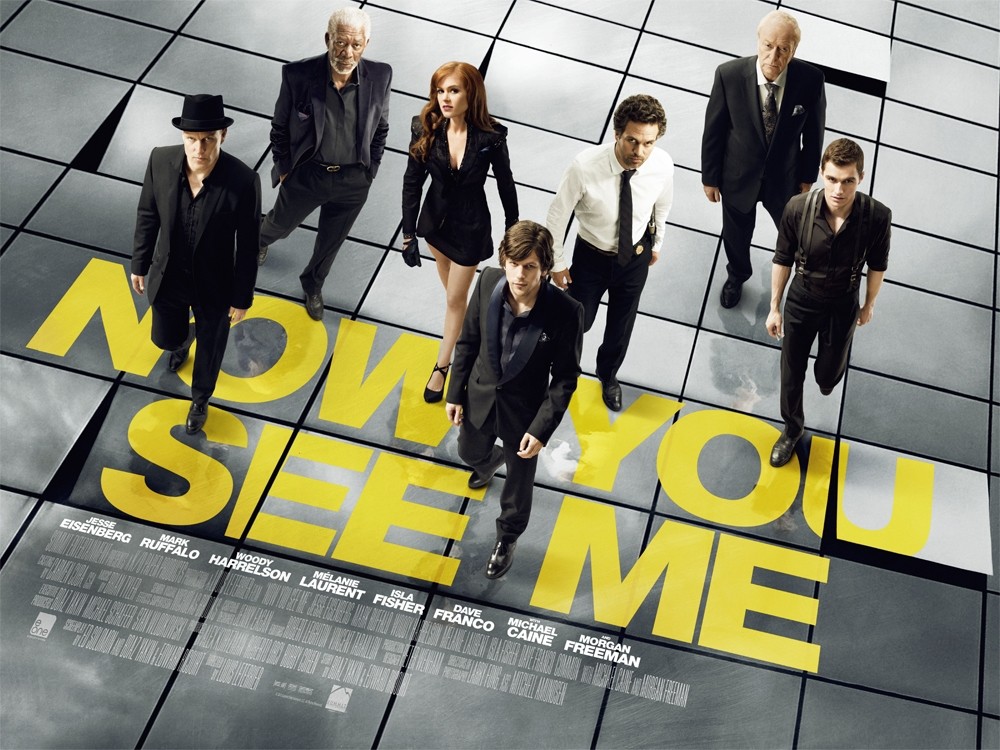 July 3 is the Irish release date for Hollywood magical heist blockbuster Now You See Me starring Jesse Eisenberg, Mark Ruffalo, Woody Harrelson, Mélanie Laurent, Isla Fisher, Dave Franco, also with Michael Caine and Morgan Freeman.  
COME CLOSER.  THE MORE YOU THINK YOU SEE….THE EASIER IT WILL BE TO FOOL YOU.
The first rule of magic?  Always be the smartest guy in the room.  The Four Horsemen – a mysteriously formed group led by charismatic Michael Atlas (Jesse Eisenberg) – are always one step ahead of everyone else – whether it's the bank they've just robbed, the police investigating them or Thaddeus Bradley (Morgan Freeman), the man desperate to expose them.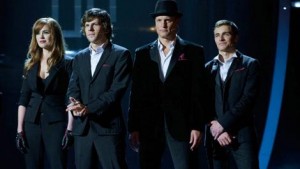 Combining their unique talents and exceptional powers Henley (Isla Fisher), Merritt (Woody Harrelson), Jack (Dave Franco) and Michael are performing astounding illusions on a global scale, aided by their wealthy sponsor, Arthur Tressler (Michael Caine) who has his own tricks up his sleeve.
As they pull off incredible heists and reward their audience with millions of dollars, they have the world in awe.  But they also have FBI Special Agent Dylan Hobbs (Mark Ruffalo) and his team mystified and determined to uncover their secrets.
Determined to put an end to their crime spree, Hobbs is forced to partner with Interpol detective Alma (Mélanie Laurent) but the stakes are getting dangerously high and the answers increasingly elusive.
As pressure mounts and the world awaits the Horsemen's spectacular final trick they ask the audience to look closely.  Because the closer you think you are… the less you'll actually see.
UNCOVER THE DECEPTION 3rd JULY 2013
https://limelight.ie/wp-content/uploads/Now-You-See-Me.jpg
750
1000
support@inspiration.ie
https://limelight.ie/wp-content/uploads/2022/02/logo-2022-300x95.png
support@inspiration.ie
2013-07-03 14:12:30
2013-07-03 14:12:30
Magical heist blockbuster 'Now You See Me' opens July 3