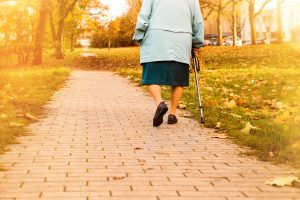 Following the publication of 'Health in Ireland – Key Trends 2022' the charity advises immediate planning
ALONE, the charity that helps older people to age at home, has welcomed 'Health in Ireland – Key Trends 2022' issued today but cautions that this should be presented not as a burden on our society but rather a fundamental fact that needs planning and delivery in key aspects of ageing.
The charity has continued to see a sharp increase in demand for its services as the number of older people living alone and/or living in poverty continues to rise.
It is an unfortunate fact that over 100,000 people over 65 years are living in poverty or are at risk of poverty in 2022. While the experience of growing older is very positive it still presents a challenge for many in our society. We also know that roughly 44,000 older people have also gone without heat at some point in the last year. A recent CSO publication on Poverty and Deprivation showed how 8% of people aged 65+ living alone were unable to keep their home adequately warm in 2022 representing a doubling in numbers since 2021.
As an example, it is necessary that housing provision for this growing cohort is planned for. An example of this is the pilot project in Inchicore in Dublin for a Housing with Support model which will give people a realistic and cost-effective alternative to nursing home care in a positive community environment. We will need to provide the right type of housing in the right locations.
Another key part of ageing positively at home is also Home Care provision and ALONE is working with the Home Care Coalition to ensure the Statutory Home Care Bill is equitable and affordable for all while delivery care throughout the country regardless of location.
ALONE, CEO, Sean Moynihan, said "It is great to see people are living longer in Ireland today and that we are reducing mortality rates in all causes of death especially in cancer. But the experience of growing older is still challenging for many. In ALONE we see every day these challenges around health, home care, housing and standards of living and our services have grown rapidly to meet these challenges. It should be celebrated but also it is a challenge that needs a cross government approach in all areas to insure we create a just and equitable society to age in. Not all people experience that, and this will grow unless addressed urgently across all areas of health, housing, and income for older people."
ALONE continues to provide its range of services throughout Ireland from Support Coordination for people seeking assistance for every practical support they need to also having over 4,000 volunteers supporting and befriending older people at home.
If you or someone you know needs support this Winter, please call our National Support and Referral Line on 0818 222 024 from 8am – 8pm, seven days a week. ALONE operates 365 days a year so we will be there to take your call when you need us most.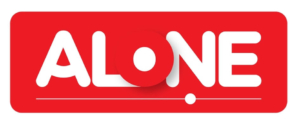 https://limelight.ie/wp-content/uploads/2022/02/shutterstock_336730646-300x200.jpg
200
300
Limelight Comunications
https://limelight.ie/wp-content/uploads/2022/02/logo-2022-300x95.png
Limelight Comunications
2022-12-02 11:15:21
2022-12-14 11:19:03
ALONE asks government to prepare for an older population