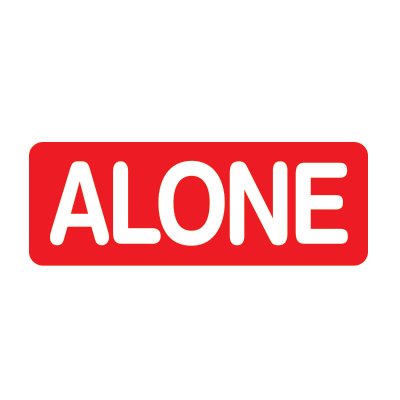 ALONE volunteers make more than 72,000 visits to older people and give countless hours of practical and emotional support each year
ALONE, the charity that supports older people, is celebrating all those who dedicate their time to helping older people during National Volunteering Week starting on Monday 13th May.
Organised by Volunteer Ireland in partnership with the Network of Volunteer Centres and Volunteering Information Services, this week is dedicated to highlighting volunteer work across Ireland.
Established by 30 volunteers 42 years ago, more than 1,500 ALONE volunteers now provide visits and telephone calls to older people who might be lonely or need extra social contact and support. Volunteer numbers are expected to hit 9,000 in the coming years in order to meet increasing demand for befriending and support.
Volunteering is an invaluable service to the community and can keep volunteers active, build stronger communities and change lives.
Seán Moynihan, CEO of ALONE, said, "On National Volunteering Week, we want to thank each and every one of our volunteers for everything they do week in, week out for older people. We can't put a price on the support and benefit that volunteers bring. They change the lives for people when they need it most."
"We hope that more people are encouraged by National Volunteering Week to get involved in something bigger than themselves. As our population ages, volunteers will be more vital than ever to help to combat loneliness and the issues we face as we get older. What is so special about volunteering is the benefits it brings to both involved, particularly the relationship between the volunteer and older person," he said.
Josephine Lennon, ALONE volunteer, said, "I volunteer for ALONE because I believe that building a friendship with an older person is an invaluable gift not only for the older person but also for the volunteer. Spending time on a regular and ongoing basis with a person is a simple act. Listening and chatting, in an atmosphere of respect and kindness, is at the heart of each visit and such a pleasurable and rewarding activity. In fact it is a privilege to get the opportunity to make a small difference in another person's life.
"Volunteering for ALONE has, for me, meant using my time to sit quietly and enjoy the company of an older person. It brings peace and a sense of joy. It is reminder of how precious life is and how interesting and unique each person's life journey is."
ALONE volunteers make more than 72,000 visits to older people and give countless hours of practical and emotional support, both in person and over the phone, every year.
ALONE is always looking for more volunteers to expand their services and reach more people in need of assistance across Ireland. For more information and to learn how to offer your time to ALONE, please visit www.ALONE.ie/contact-us.
https://limelight.ie/wp-content/uploads/alone.jpg
400
400
support@inspiration.ie
https://limelight.ie/wp-content/uploads/2022/02/logo-2022-300x95.png
support@inspiration.ie
2019-05-13 00:00:32
2019-05-13 00:00:32
ALONE celebrates National Volunteering Week