ALONE, the organisation that supports older people to age at home, has today called on the government for a pandemic-like response to alleviate the rising cost of living to help those in greatest need.
The recent reductions in excise duties of fuel were quickly eroded by some retailers with little to no relief reaching consumers. At a time when electricity, gas, coal and home heating oil are rising at rates that have not been seen for decades, ALONE is calling on the government to introduce targeted measures to support older people and other low-income households, including a temporary means-tested Basic Food Allowance of €25 per week and widening of the eligibility criteria for the fuel allowance payment to ensure more households in fuel poverty can avail of the scheme.
The latest Consumer Price Index review reported that although inflation overall is 5.6 percent, older people trying to heat their homes and cook are facing a 22.4 per cent increase in electricity, gas has gone up 27.8 per cent and home heating oil a massive 53.7 per cent. While the one-off additional Fuel Allowance payment of €125 which recipients should be receiving today is welcomed, ALONE's view is that this will not do enough as older people will continue to feel the pinch of increased costs for weeks and months to come.
ALONE recommends that anyone who is starting to feel the pinch or is already experiencing stark choices to get in touch with ALONE  and not suffer in silence by calling the national support line on 0818 222 024 so help and assistance can be arranged.
ALONE feels that a pandemic-like response is needed to address the cost of living crisis. While most people are suffering the effects of a rising cost of living, older people on fixed incomes are faced with the starkest of choices and many are being plunged deeper into poverty.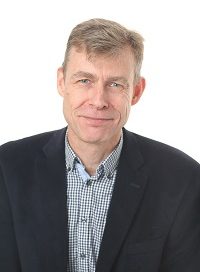 ALONE CEO Seán Moynihan said, "The huge increases in energy prices and the coming increases in food costs are hitting older people hard. When you have a fixed weekly income, like the State Pension, which is already below the poverty line, you have little or no disposalable options you can drop out of your spending. Heating is most important for older people to help manage chronic health conditions, but now some people are having to weigh up their choices between heating or eating. No one should have to make these choices."
He added, "Sometimes you will see people who had shopping habits like picking up a treat or joint of meat at the weekend and that may have changed recently. We might explain it away but we are asking people to think a little deeper about the issues some older people may be facing. "
"Ireland's pandemic response was great and many of us rallied around the older people in our communities. Now that most people have returned to normal we ask people to keep in mind older people and those more vulnerable to not just health difficulties but also inflation costs."
ALONE is asking the government to continue work on reducing the worst of the inflation crisis and to introduce additional targeted measures that will help further alleviate the financial pressure on older people.
The government relief package to help address the cost of living crisis has left the redistribution of equality as a matter between private citizens and the many organisations operating to help our citizens in need. ALONE believe that households who feel that they do not need the €200 electricity credit, allocate to those that still do.
ALONE recommendations: –
Implement the commitment to benchmark the State Pension to the average weekly wage, that was made in the Programme for Government.
Introduce a temporary means-tested Basic Food Allowance at €25 per week to cover basic food items like bread, milk, eggs, cheese, fruit and vegetables to low-income households.
Widen the eligibility criteria for the Fuel Allowance to ensure more households in fuel poverty can avail of the scheme.
Ring-fence all revenue raised from the Carbon Tax towards a Just Transition Plan.
Prioritise low-income households in fuel poverty for retrofitting.
https://limelight.ie/wp-content/uploads/2022/03/Untitled-design-13.png
100
100
Limelight Comunications
https://limelight.ie/wp-content/uploads/2022/02/logo-2022-300x95.png
Limelight Comunications
2022-03-14 15:34:16
2022-03-23 16:05:08
'Pandemic-like response needed to address cost of living crisis', says ALONE