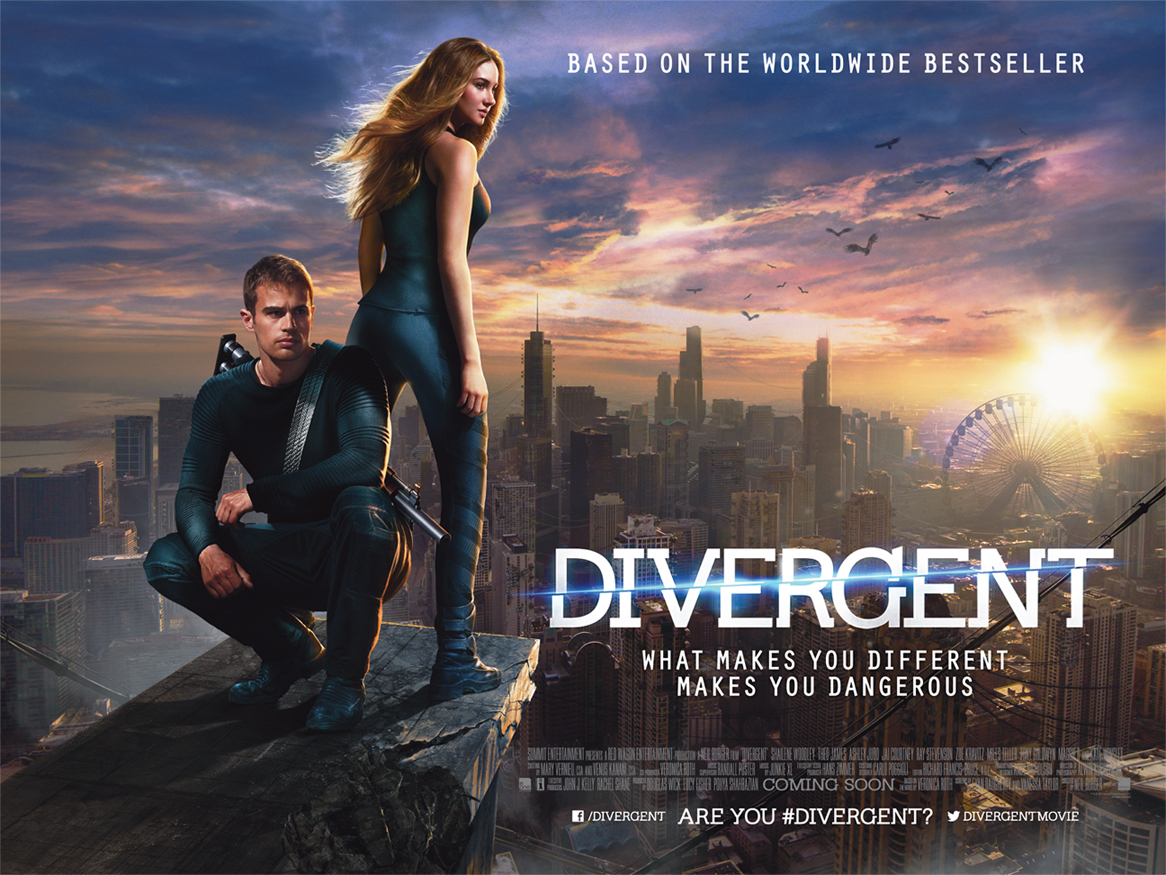 Entertainment One, in association with Eason bookstore and The Irish Daily Star have launched a Divergent writing competition for Irish secondary school students. The winning entrant will have their school library stocked with €1000 worth of books from Eason bookstore! The winner and runners up will also receive exclusive Divergent merchandise, Divergent books, the Divergent film soundtrack and loads more. 
What makes you different…makes you Divergent. In a futuristic Chicago, society is divided into five factions based on personality type, created to bring everlasting peace.
Abnegation – Selfless
Amity – Peaceful
Candor – Honest
Dauntless – Brave
Erudite – Intelligent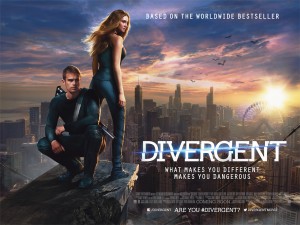 On a given day each year, all sixteen year olds must take a test and choose where they belong. For Tris Prior (Shailene Woodley) the choice is not an easy one. In a divided existence where everyone must conform Tris is DIVERGENT – a danger to this seemingly perfect World.
Forced to hide this deadly secret, Tris chooses Dauntless and is drawn to her enigmatic mentor, Four (Theo James), who appears to both threaten and protect her. As a dangerous conflict develops amongst the factions, Tris must rely on her strength and courage not only to survive, but to save the people she loves.
This year's hottest new action adventure is directed by Neil Burger and stars Shailene Woodley (The Descendants), Theo James (The Inbetweeners), Kate Winslet (Contagion), Zoe Kravitz (X-Men: First Class), Miles Teller (That Awkward Moment), Jai Courtney (A Good Day to Die Hard) and Maggie Q (Mission: Impossible III). Divergent is based on the best selling book of the same name by author Veronica Roth.
Cert 12A
View the trailer here.
Divergent Writing Competition Entry Requirements:
Submit a short story based on the topic of 'What it means to be brave'
The story should be between 500 – 1000 words in length
Entrants must be in secondary school
Submissions must emailed to features@thestar.ie by Thursday 27th March at 5pm
Entrant must provide their name, age, year, school and contact number with their entry
The entries will be judged by a team of Eason senior staff and the Irish Daily Star.
The prizes:
An overall winner will be chosen to receive €1000 worth of books from Eason Bookstore to fill their school library
The overall winner will also have their story published on www.easons.com
The overall winner and a number of runners up will also receive; exclusive Divergent merchandise, the Divergent film soundtrack and the complete book trilogy including Divergent, Insurgent and Allegiant by Veronica Roth as well as other exciting prizes
Closing date 5pm Thursday March 27th. The 'Divergent' trilogy is available at Eason bookstores nationwide.
Terms and conditions: http://www.easons.com/t-termsandconditions.aspx
Entries must be original and not previously entered into any other competitions
Stories must be the entrants own work
The decision of the judges is final
Limited to one entry per person
No cash alternative will be offered for prizes
Stories cannot be altered or changed after they have been entered.
The winning stories may be published or broadcast at the discretion of the organisers
Entry in the competition will be deemed to be acceptance of these rules.
https://limelight.ie/wp-content/uploads/0100_Divergent_Quad_AW.jpeg
875
1166
support@inspiration.ie
https://limelight.ie/wp-content/uploads/2022/02/logo-2022-300x95.png
support@inspiration.ie
2014-03-21 12:10:27
2014-03-21 12:10:27
Dsytopian sci-fi film DIVERGENT in Irish cinemas April 4th