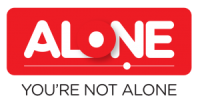 ALONE, the organisation which supports older people launched their month-long partnership with Media Central's network of radio and digital brands this week. The partnership is driven primarily through Today FM's Fergal D'Arcy show, weekdays from 2 – 4.30 pm. and aims to 'celebrate and connect older people in our communities' throughout the month and will share conversations from older people who use ALONE's services alongside volunteers who are intrinsic to ALONE's mission and work as they are interlinked in all areas of the organisation. ALONE are encouraging those who wish to make a donation throughout the month to visit alone.ie/donate/.  
The vision of ALONE is a society where older people are included as valued and empowered members of the community. Brands within the Media Central portfolio including Today FM, Newstalk & Off The Ball will encourage positive news stories, conversation and collaboration of support throughout the month. In addition to this, there will be time dedicated across the radio group's regional network of stations – iRadio, SPINSouthwest, SPIN1038, 98FM, Classic Hits and Beat where you will hear uplifting stories from people around the Country talking about their personal experiences whether it was seeking help, advocacy and working with or for ALONE.
The partnership is supported by Guinness, a long-standing partner of ALONE. In March this year, Guinness announced the establishment of a €1.5 million fund providing support to communities affected by COVID-19 in Ireland. A portion of that fund was provided to ALONE to support older, vulnerable people in our communities. The fund helps to maintain ALONE's capabilities to support and recognise communities in Ireland who continue to face into unprecedented challenges from the impact of COVID-19 and is helping ALONE to sustain providing vital services to older people who require additional supports at this time. ALONE enable older people to access relevant services to live happily in the community and to support them to age at home through support coordination, Befriending, Housing with Support and Campaigning.
Seán Moynihan, CEO of ALONE said, "ALONE's partnership with Guinness playing across the national and regional airwaves is such an important project for us where we aim to raise awareness of the organisation while reminding people of the services we provide for older people all across the Nation. Our National Support Line has become a key identifier of our services throughout COVID-19, however, we want people all across Ireland to know that we provide an integrated system of Support Coordination, Practical Supports, Befriending, a variety of Phone Services, Social Prescribing, Housing with Support, and assistive technology, nationally."
He continued, "It couldn't be a more fitting week to celebrate this partnership as it coincides with the International Day of the Older Person. We want to use our partnership as a vehicle to celebrate, champion and connect the older people in our communities to the existing community that is readily available around them. Older people have demonstrated their resilience when faced with a challenge and we want to continue to support them where necessary. Now more than ever, it is even more critical that we engage with and support our older people as we age positively in Ireland."
Oliver Loomes, Managing Director of Diageo Ireland, said: "It is more important than ever to support vulnerable groups in our communities as we face unprecedented challenges from the impact of COVID-19. Guinness is proud to work with ALONE and Media Central to celebrate and connect older people in our communities, and to promote the much-needed services ALONE provides nationwide".
Katharine Wolinska, Partnership and Solutions Manager in Media Central said, 'This partnership is one of the most important and rewarding campaigns that our stations and our presenters have had the privilege to work on, in what has been a very strange few months for our audiences.
Using all the brands within the network allows us to raise awareness of ALONE's services across all of our audiences, speaking to each in a relevant way to encourage donations to what is a hugely worthy organisation.  It's an honour for ourselves and all of our stations to partner with Guinness and ALONE and we're really excited for the next month of content.'
Today FM's Fergal D'arcy said: 'Everyone here at Today FM are excited and proud to be part of this Guinness-supported campaign for ALONE celebrating and connecting older people and communities all across the community.  It's a real privilege to be able to talk to people on a daily basis and in particular bringing companionship to the elderly and lonely.  We're proud to work with ALONE and Guinness on this project to help raise much needed funds.'
ALONE is encouraging older people who need advice to call ALONE on 0818 222 024 from 8am-8pm, seven days a week. Contact ALONE if you have concerns about your own wellbeing, or the wellbeing of an older person you know. Further information can be found on www.alone.ie.
https://limelight.ie/wp-content/uploads/ALONE-Logo-Endline-e1637884268973.png
106
200
support@inspiration.ie
https://limelight.ie/wp-content/uploads/2022/02/logo-2022-300x95.png
support@inspiration.ie
2020-09-29 14:26:52
2020-09-29 14:26:52
'Together celebrating and connecting older people in our communities with ALONE'